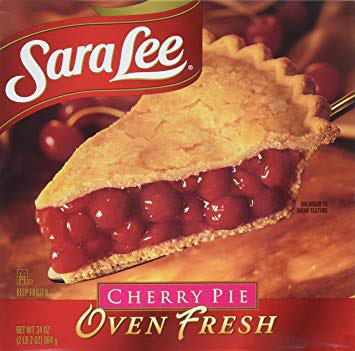 The U.S. Food & Drug Administration may soon roll back regulations limiting the content of frozen cherry pies sold in the United States.

Current federal standards for frozen cherry pies say the pies must be 25% cherries by weight with no more than 15% of the cherries being blemished. Cherry pies are the only fruit pies with federal standards.
But the Trump admnistration is vowing to eliminate what it references as outdated rules. It's part of the Unified Agenda of Regulatory and Deregulatory Actions, which "reflects our ongoing commitment to protecting and promoting the public health through science-based decision-making that informs new regulations that advance the public health and promote innovative, efficient oversight of our key areas of influence," the agency says.
The recently resigned Commissioner of the FDA, Dr. Scott Gottlieb, tweet about the idea last fall.
Read my statement in our regulatory agenda, contained in the just released 'Fall Unified Agenda,' and our mission to — among other high priorities — de-regulate frozen cherry pie. https://t.co/WdJir43R4Z pic.twitter.com/z4fNmGmIef

— Scott Gottlieb, M.D. (@SGottliebFDA) October 18, 2018
In a piece he penned for the FDA at the same time, Gottlieb said:
Specifically, we're following up our earlier actions on partially hydrogenated oils in foods with a rulemaking that proposes to remove the remaining uses to further reduce deaths from coronary heart disease. We're also working on updating the definition of the claim "healthy" on food labels so it reflects current nutrition guidelines and to encourage its use.
In addition, we're also advancing rulemaking to revoke outdated standards of identity, including standards of identity in French salad dressing and frozen cherry pie. This is a down payment on a comprehensive effort to modernize food standards to reduce regulatory burden and remove old-fashioned barriers to innovation.
No word on when exactly the deregulation could become official, but it would be a sweet victory.