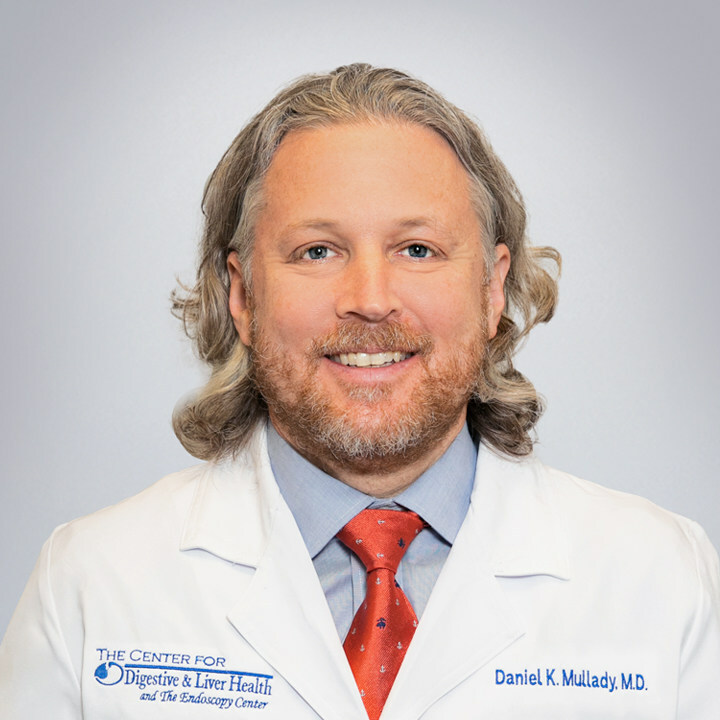 A United Digestive physician has successfully completed the first Peroral Endoscopic Myotomy (POEM) procedure in Savannah. Daniel K. Mullady, MD, a leading expert in gastroenterology and interventional endoscopy at Center for Digestive and Liver Health (CDLH), has achieved this significant milestone, marking a groundbreaking moment for the local medical community and patients in need of advanced esophageal treatments.

POEM is a minimally endoscopic technique used to treat esophageal motility disorders, particularly achalasia. This innovative procedure involves making a small incision in the esophagus and using endoscopic tools to access and cut the muscles causing constriction, allowing for improved swallowing and digestion. The procedure offers hope for individuals suffering from esophageal motility disorders, and has comparable results to surgery, which has been the traditional treatment for this condition.
CDLH has been the premier GI group in Savannah for more than 30 years and continues to offer the best gastroenterology care in Savannah and the surrounding communities. Dr. Mullady has broad experience in Interventional Endoscopy and has performed numerous complex procedures throughout his 15-year career. He joined CDLH in 2022 and is committed to advancing interventional endoscopy in the Savannah area.
"I am honored to have performed the first POEM procedure in the Savannah area. This technique allows us to provide our patients with less invasive treatment options than surgery for complex esophageal conditions," Dr. Mullady said. "We are committed to continuing our mission of delivering the highest level of care and innovation to our community."
---
About United Digestive
United Digestive is a leading physician practice management organization serving GI physicians and gastroenterology practices nationwide. Practices that are part of United Digestive benefit from advanced infrastructure and operational insights, along with investments in regional growth. Physician Partners enjoy a dyad leadership model with reduced administrative burden and local support to provide the highest-quality patient care. United Digestive is growing at a rapid pace, with more than 62 clinics, 22 ASCs, and 300 providers practicing in four states – Georgia, Florida, North Carolina, and South Carolina.
---
SOURCE United Digestive