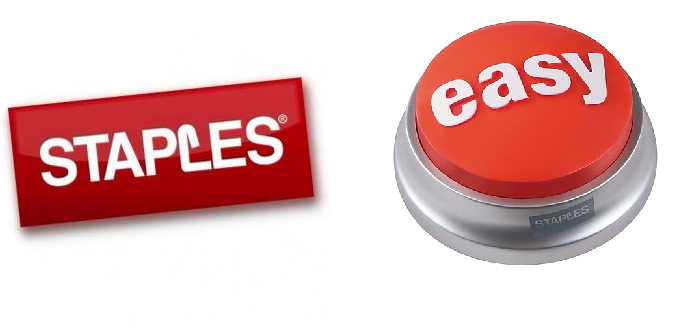 Portion of parents' back to school purchases go directly back to their child's teacher
This week, the office supply chain Staples announced a new Classroom Rewards program that will allow parents to contribute 5% of their Back to School purchases to a teacher or school of their choice.
According to The National Center for Education Statistics (NCES), 94 percent of teachers reported spending their own money on classroom supplies without reimbursement. During this upcoming Back to School season, Staples will help offset this expense through a joint effort with parents. Now through September 15, 2019, parents can give 5% of in-store and online purchases back to a teacher or school of their choosing through Classroom Rewards.
"We know that every year teachers spend nearly 500 dollars of their own money on classroom supplies and we are excited to help give back a portion of that expense," Mike Motz, Staples US Retail CEO, said in a press release. "This upcoming Back to School season, in addition to the assortment and value customers expect at Staples, we are now bringing together teachers, parents and students, through a program where everyone is rewarded. Every time parents check out at Staples, they can feel confident that not only their child has the tools for a successful school year, but so does the teacher."
How Does Classroom Rewards Work?
Teachers or schools enroll at Staples.com/classroomrewards and earn 5 dollars just for enrolling!*
Once enrolled, parents visit the Classroom Rewards website, select their child's teacher's name or school and enter their receipt number and purchase amount
Staples then gives 5 percent of that purchase back in Staples Rewards to the teacher or school, up to 250 dollars
In addition to Classroom Rewards, Staples will host Community Shopping Events, an opportunity for parents, teachers and students to come together to shop, save and kick-off the school year together in a local Staples Store. Each store will host its own Community Shopping Night during the season with dates to be announced next month.
Visit staples.com/classroomrewards for more information (or to enroll, if you're a teacher)