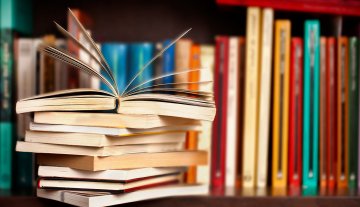 Get Georgia Reading!
This summer, kids can access thousands of free books from your smart phone, tablet, or computer – 24 hours a day through Aug. 31. Even better? It's full of more than 50 different categories and genres, fiction and nonfiction, picture books, graphic novels, chapter books, titles for struggling and reluctant readers, and Spanish and bilingual titles.
It's part of the Get Georgia Reading program which encourages students around the state to read all summer along.
Last year, children in 134 counties spent 927,344 minutes reading 66,614 books, according to the Get Georgia Reading website. This year, they're aiming to break the record by hitting 1 million minutes and 70,000 books in 159 counties in 2019.
Getting started is quick and easy!
Register at renaissance.com/getgeorgiareading.
After you register, you will receive your username and password via email.
Log in at myON.com/login/index.html and enter your log-in information
School Name: Get Georgia Reading (Type the first few letters and select your school from the drop-down menu.)
Username: provided in your login email
Password: provided in your login email
Click on the Sign In button, select a book, and start reading!
Check out some additional tips including recommended system requirements and guidelines on searching for books. Watch the how-to video on accessing and reading books.
Last year, Gwinnett County earned the top spot by reading 9,376 books. Fulton County finished in second with 6,539 books, and Laurens County took third with 5,255 books read. Here's how the top 10 in the state rounded out:
Bibb County: 4,498
Dekalb County: 4,319
Whitfield County: 2,933
Carroll County: 2,751
Coffee County: 2,615
Clarke County: 2,367
Cherokee County: 2,295