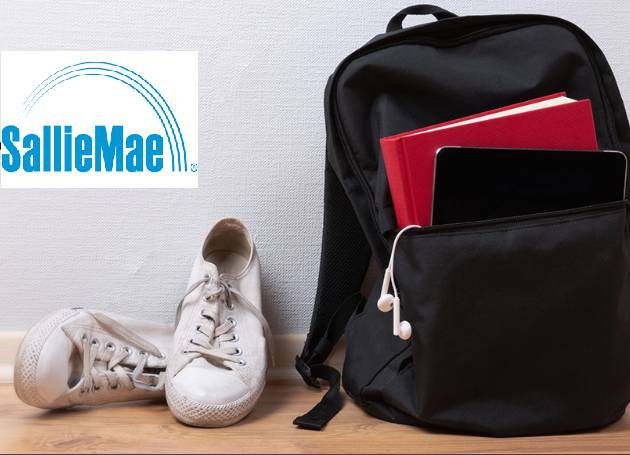 Jones County High School Student Receives One of Nine Bridging the Dream Scholarships
Scholarship Recognizes High School Juniors and Seniors Nationwide Who Excel Inside and Outside of the Classroom
Shawn Tocci, a senior at Jones County High School in Gray, Georgia, was surprised with a $25,000 Bridging the Dream Scholarship from Sallie Mae. Shawn is one of nine scholarship recipients nationwide.
Bridging the Dream Scholarship nominations were submitted by school and community leaders to recognize high school juniors and seniors who excel in academics, athletics, community service, or school activities but may face personal or financial challenges when looking to fulfill their college dreams. Shawn was nominated by his high school counselor, Kimberly Pittman.
"Shawn is not your average high school student," said Pittman. "He's an incredibly hard worker who has learned to be self-sufficient in light of personal circumstances. I admire his ability to navigate life's challenges, and I know this scholarship will help Shawn create a bright future, for himself and this community."
Participating in a work-based learning program, Shawn secured a job at BASF, a large chemical company in a neighboring community, where he works to help support his family. With his mind set on college, Shawn also takes part in a Dual Enrollment program, taking classes in order to get a head start.
"Shawn is a prime example of an aspiring mind who will open doors and create opportunities," said David Haygood, director, Sallie Mae. "Empowering Shawn with the Bridging the Dream Scholarship will help make his dreams a reality. That's core to our mission at Sallie Mae, and we can't wait to see what's next for him."
Since 2016, Sallie Mae has awarded $560,000 in scholarships to undergraduate and graduate students through the Bridging the Dream Scholarship Program. This year, $225,000 will be awarded, including $40,000 raised directly by employees.
For more information about Sallie Mae's Bridging the Dream Scholarships, visit SallieMae.com/BridgingTheDream, or join the conversation by using #BridgingTheDream.