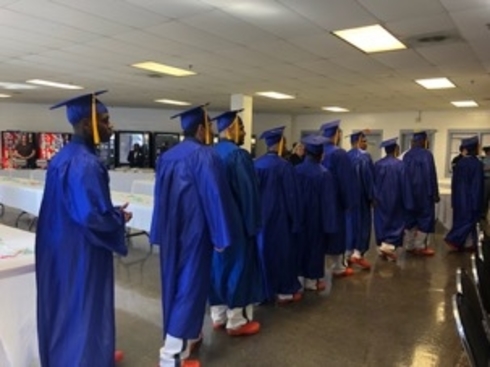 As part of a continued effort to improve reentry programs, the Georgia Department of Corrections reports that Career, Technical and Higher Education (CTHE) certificates in Georgia prisons are at an all-time high.
The number of certificates surpassed its fiscal year (July 1, 2018- June 30, 2019) goal of 11,000 by achieving 18,659 certificates earned.  According to the Department of Corrections, the CTHE program completions have exponentially increased by 206%, since fiscal year 2017, in what the state agency calls "another accomplishment in GDC's continuing commitment toward effective offender management and successful reentry."
"Thanks to community partnerships, CTHE affords offenders an opportunity to obtain valuable skills," Commissioner Timothy C. Ward said in a news release. "Upon earning their CTHE certificates, offenders are provided the knowledge, support and assistance that will benefit them in finding gainful employment."
The Georgia Department of Corrections partnered with Wiregrass Technical College and the Technical College System of Georgia to create mobile classrooms throughout the state. The mobile classrooms are to provide offenders with access to programs that will improve their chances of success after release.
The mobile classrooms are moved to a different state facility each 6 weeks and provides offenders an opportunity to earn certificates in Welding and Electrical repair.  In our Transitional Centers, residents are provided with opportunities to earn Forklift Management, Occupational Safety and Health Administration (OSHA) and ServSafe certificates.
The GDC currently provides seven Education Program Specialists throughout the state who are dedicated full-time to support CTHE, in each of the GDC's three regions.  More information is available below.
Inmate Services_1