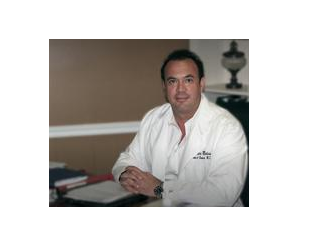 The United States has filed a False Claims Act complaint against Robert C. Burkich, M.D and Preventative Medicine Anti-Aging & Chelation, Inc.  (hereinafter, the "Burkich defendants").  The lawsuit alleges that the Burkich defendants were responsible for the submission of false claims to Medicare for medically unnecessary chelation therapy.

"To participate in the Medicare program, healthcare providers must also certify that the services they provide to patients are medically necessary for the health of the patient," said U. S. Attorney Byung J. "BJay" Pak. "When healthcare providers falsely certify that the services they provide to patients are medically necessary, they deplete the resources available to Medicare beneficiaries that are actually in need of care.  In concert with our regulatory and law enforcement partners, we will continue to identify and pursue actors that commit acts of waste, fraud and abuse against the Medicare program."
OPM-OIG Deputy Assistant Inspector General for Investigations Thomas W. South said, "The OPM-OIG is committed to investigating health care providers that not only waste federal funds but also compromise the health and safety of patients by providing services that are medically unnecessary."
"We will not allow greed to impede beneficiaries' access to necessary, quality health services," said Derrick L. Jackson, Special Agent in Charge for the Office of Inspector General of the U.S. Department of Health and Human Services.  "Our agents, working closely with our law enforcement partners, will continue to protect taxpayer dollars and vulnerable recipients of government healthcare programs."
The United States' complaint alleges that, between September 2009 and January 2017, Dr. Burkich provided medically unnecessary chelation therapy by, inter-alia, intravenously administering the chelation drug edetate calcium disodium (EDTA) to Medicare beneficiaries who were not suffering from lead poisoning.  Chelation therapy is a rarely used treatment that is generally only indicated for individuals suffering from lead poisoning and other forms of heavy metal poisoning (HMP).  EDTA, one of the drugs used in chelation therapy, is indicated only as a treatment for lead poisoning and lead encephalopathy.
Lead poisoning is diagnosed by determining whether the patient has had recent exposure to lead, and by testing the patient's blood lead level (BLL).  However, whereas a symptomatic adult patient should only be chelated if she has a significantly heightened BLL (e.g. in excess of 50 mcg/dL), Dr. Burkich allegedly chelated patients with no lead detected in their blood whatsoever, or with only exceedingly low BLLs (e.g., less than 2 mcg/dL).
Dr. Burkich admitted that he left Tennessee and relocated to Georgia because he felt that Tennessee restricted the use of EDTA to patients suffering from lead poisoning, whereas his belief was that Georgia allowed EDTA to be utilized as an experimental treatment for a variety of conditions.  Indeed, Burkich allegedly touted and administered EDTA as an effective treatment for a variety of conditions other than lead poisoning, such as heart disease, fatigue and osteoarthritis.  However, Medicare does not cover EDTA chelation therapy for alternative and/or experimental uses such as these.
The United States contends that these chelation treatments are contrary to the standard of care and medically unnecessary. EDTA has a black box warning indicating that it "is capable of producing toxic effects which can be fatal."  Its adverse side effects include fever, chills, malaise, fatigue, myalgia, arthralgia, hypotension, cardiac rhythm irregularities, acute necrosis of proximal tubules (which may result in fatal nephrosis), nausea, vomiting, hypercalcemia, tremors, headaches, numbness and others.  Inappropriate use of EDTA risks these harms without benefit.
This matter was investigated by Assistant U.S. Attorney Paris Wynn of the U.S. Attorney's Office for the Northern District of Georgia, the U.S. Department of Health and Human Services' Office of Inspector General and the Office of Personnel Management's Office of the Inspector General.
The claims asserted against the defendants are allegations only and there has been no determination of liability.
The lawsuit is captioned United States v. Robert C. Burkich, M.D., et al., Civil Action No. 1:19-cv-03510 MLB (NDGA 2019).