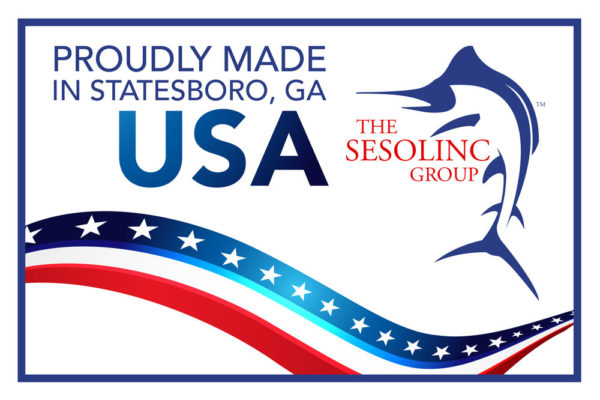 Government settles alleged False Claims Act violations with Sesolinc Group
Contractor agrees to $2.4 million settlement in whistleblower case
The Sesolinc Group has agreed pay up to $2.4 million to settle allegations that they supplied defective products and submitted false claims to the Army, Department of Veterans Affairs and General Services Administration.

Based on the allegations of the unsealed complaint, Sesolinc is alleged to have violated the False Claims Act when it sold products to the United States that were not in compliance with required electrical and structural standards, said Bobby L. Christine, U.S. Attorney for the Southern District of Georgia. After concerns were raised internally, Sesolinc, which manufactures its products in Statesboro, Ga., is alleged to have continued to deliver defective products to government customers. As part of the settlement, Sesolinc has agreed to repair goods previously supplied to the United States and pay an additional penalty.
"If a contractor represents to the United States that it will provide products consistent with basic requirements of the government customers, this office will hold them to those promises," said U.S. Attorney Christine. "We will continue to vigorously pursue any contractors who try to cut corners at the taxpayers' expense."
"This settlement sends a clear message that defective products sold to our military will not be tolerated," said Special Agent in Charge Cynthia A. Bruce, Defense Criminal Investigative Service (DCIS), Southeast Field Office. "The tireless efforts by DCIS and our investigative partners ensures that contractors are held accountable for the work they perform and the members of our military receive the proper resources to safely and effectively complete their mission."
"This settlement serves as another reminder that attempting to defraud the government is a very bad idea," said Frank Robey, director of the U.S. Army Criminal Investigative Command's Major Procurement Fraud Unit. "Providing shoddy and unsafe conditions for our men and women in uniform to widen profit margins is a total disservice to our government."
David Spilker, Special Agent in Charge of the Office of Inspector General for the Department of Veterans Affairs, stated, "The substituted, sub-standard, and defective products that veteran-owned Sesolinc Group provided to the VA put at risk critical infrastructure used to care for veterans during times of emergencies and natural disasters. The continued oversight of the companies who do business with VA, as shown in this investigation and subsequent settlement, safeguard the integrity of VA programs and funding."
Special Agent in Charge Floyd Martinez of the Office of Inspector General of the General Services Administration (GSA OIG), said "Contractors cannot abuse the GSA contracting system to knowingly sell defective products to the federal government. GSA OIG will aggressively pursue those who abuse this process for their own gain. GSA OIG stands ready, with our federal law enforcement partners and the Department of Justice, to combat fraud, waste and abuse."
The Defense Logistics Agency's (DLA) Chief of Business Integrity and Procurement Fraud Prevention Program, B. Patrick Costello, Jr., said, "DLA, working in tandem with the Department of Justice, reached a settlement agreement in this matter with Sesolinc. This agreement resolves DLA's claims against Sesolinc, which provided certain products that failed safety standards and put warfighters at risk. This agreement not only provides monetary relief to DLA, but more importantly will provide a mechanism to repair and make safe all deficient products that were delivered to DLA customers, including the U.S. Army. This agreement reflects DLA's commitment to warfighters and the taxpayers, and reaffirms that DLA will hold contractors responsible for compliance with all applicable safety standards."
This settlement resolves allegations that were originally part of a federal lawsuit filed under the whistleblower provisions of the False Claims Act, which allow private citizens with knowledge of false claims to file suit on behalf of the government and to share in the recovery. The government would like to sincerely thank Charles Jackson in this case for bringing the issue to the government's attention and his assistance with the investigation of this matter.
This case was investigated by Special Agent Lam Hoang with DCIS; Special Agent James Parkinson with Army CID; Special Agent Priva Guillory with U.S. Department of Veterans Affairs Office of Inspector General; and Special Agent Steven Heckler with GSA-OIG. The United States was represented by Assistant United States Attorneys Shannon Heath Statkus and J. Thomas Clarkson.