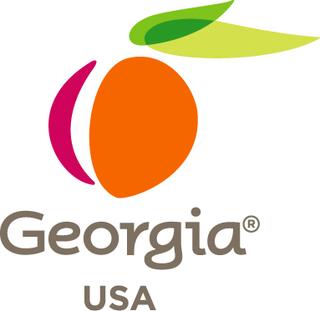 The Georgia Department of Economic Development (GDEcD) announced recently that it has been awarded a grant of more than $162,000 from the U.S. Small Business Administration under the State Trade Expansion Program (STEP) to bolster export assistance to small businesses. These funds will officially launch the International Trade division's "Go Global Georgia" initiative to help small business exporters in the state stretch their international marketing budgets and develop global markets. Eligibility and application guidelines can be found at georgia.org/go-global-ga.

Small businesses make up nearly 90% of Georgia exporters, and GDEcD's International Trade team works to help these exporters through customized programs and services to reach new markets.
"Georgia products are in demand worldwide, and the diverse range of small businesses across the state who supply those products are the backbone of our economy. Our International Trade division is here to help them do even more global business, because we know that those who tap into international markets have greater resilience," said Georgia Department of Economic Development Commissioner Pat Wilson. "Georgia's small businesses have shown great entrepreneurial spirit especially during this pandemic, and I'm grateful that this new funding will provide them with direct support to help them continue to find new markets for success."
Go Global Georgia will provide new funding for small business export activities and aims to increase the number of small businesses that export, assist with export development and boost international sales.
Qualified Georgia exporters can apply for reimbursement for approved export activities including export training programs, design and translation of print and digital marketing materials, website globalization, international market travel, and participation in both in-person and virtual trade shows. Go Global Georgia supports activities that increase companies' export capacity and ability to connect with global customers around the world.
Companies may apply for two approved export activities with a maximum of $6,000 per company at any time during the application year, which runs from October 1, 2020, through September 1, 2021.
"Every dollar counts when you're a small business seeking to sell to global customers. Our Trade team has always focused on the needs of small business exporters, delivering services that connect our Georgia businesses with key customers, and this grant provides another tool for our companies to stay ahead of the competition," said Deputy Commissioner for International Trade Mary Waters. "I appreciate the U.S. Small Business Administration's partnership in helping our small businesses enhance their export efforts."
A new record was set for Georgia exports in 2019, with a 1.5% increase in exports over the previous record set in 2018. The State of Georgia tallied $41.2 billion in exports spanning 214 countries and territories. Georgia exports have grown more than 43% over the past decade.
Georgia's International Trade division works with more than 2,000 Georgia companies each year – the majority being small businesses – to bolster exports and assist companies pursuing new international markets. The Atlanta-based team is supported by international representatives located in 12 strategic global markets. These representatives play a critical role in facilitating international connections that generate economic success. Approximately two-thirds of Georgia trade involves markets where the state has a local representative.