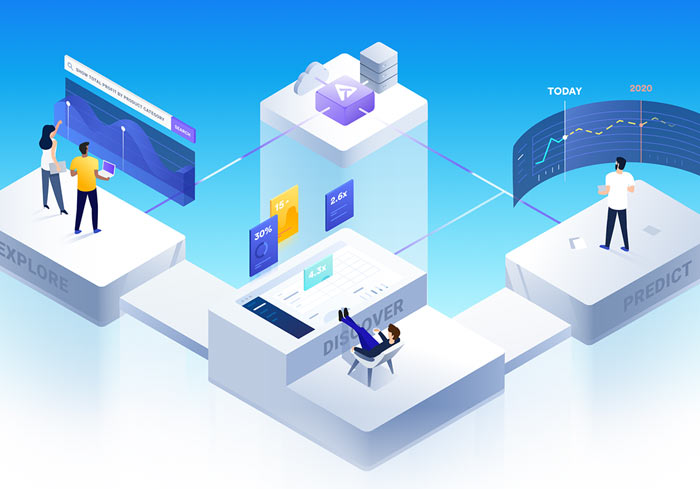 Governor Brian Kemp announced Wednesday that enterprise software solutions and services company Milletech Systems Inc. will bring their offshore operations to Atlanta. Milletech, a woman-owned Georgia State Minority Certified business, will create 465 jobs in Fulton County.

"Milletech's decision to move their operations to Georgia is a testament to our state's top-notch college and university systems and training programs," said Governor Kemp. "I am confident that Milletech will be pleased with their decision to expand and invest in Georgia along with the skilled talent we have right here in the Peach State."
Founded in 2000, Milletech offers end-to-end business solutions to clients across North America in emerging technologies and is known for quality software design and development in a wide range of innovative technologies. Milletech is renowned for their end-to-end enterprise resource planning business solutions in e-business suites, business intelligence solutions, cloud infrastructure, application migration services, cloud technologies, and web-based application development.
A member of the Georgia Mentor Protégé Connection, Milletech looks forward to providing internship and job opportunities to graduates of Georgia colleges and universities interested in working with emerging cloud technologies. Milletech plans to recruit more than 100 Georgia college graduates for full-time positions every year in collaboration with WorkSource Atlanta – the city's workforce development agency, and the University System of Georgia.
"Milletech's Software Development Center will create jobs in emerging cloud technologies and software development in the City of Atlanta, instead of offshoring those opportunities to other countries. This facility is a first-of-its-kind software development center, which will provide career pathways to Georgia's local talent pool while boosting the state economy," said Nasir Mujawar, CEO of Milletech Systems Inc.
Milletech's new offices will be located at 1 Baltimore Place Northwest in Atlanta. The Georgia Department of Community Affairs helped administer this move to one of the state's Federal Qualified Opportunity Zones.
"In Atlanta, Milletech will have access to top technology talent and become part of a welcoming business community committed to innovation and success," said President and CEO of Invest Atlanta Dr. Eloisa Klementich. "I would like to thank Milletech for not only their investment in the city, but also for their commitment to training and diversity to help local students grow their careers. The new jobs created through this expansion in a range of fields and salary levels will help more Atlantans to prosper."
"Milletech System's new software development center will be a valuable addition to our growing technology and innovation ecosystem," said Stacey Key, president and CEO of the Georgia Minority Supplier Development Center. "We applaud Milletech's decision to collaborate with our university system and HBCUs, as it will create a more diverse talent pipeline and foster economic growth in our minority communities."
New job opportunities include positions in cloud software solutions, application management and support, and analytical services. Individuals interested in careers with Milletech are encouraged to visit milletechinc.com/careers for additional information.
"Milletech is a welcome addition to metro Atlanta's growing roster of innovation companies," said President and CEO of the Metro Atlanta Chamber Katie Kirkpatrick. "With this move, the company is poised to take advantage of our region's abundant high-tech talent and supportive ecosystem to help them continue to build their business."
Georgia Department of Economic Development (GDEcD) Project Manager Emily Poole represented the Global Commerce division on this project in partnership with Invest Atlanta, the Metro Atlanta Chamber of Commerce, the University System of Georgia, and Georgia Power.
"Now more than ever, we're seeing U.S.-based companies reevaluate where they'd like their operations and talent to be located," said GDEcD Commissioner Pat Wilson. "We couldn't be happier that Milletech chose to move their entire operation to Georgia, and we would like to thank all of our economic development partners who helped bring these jobs back home."