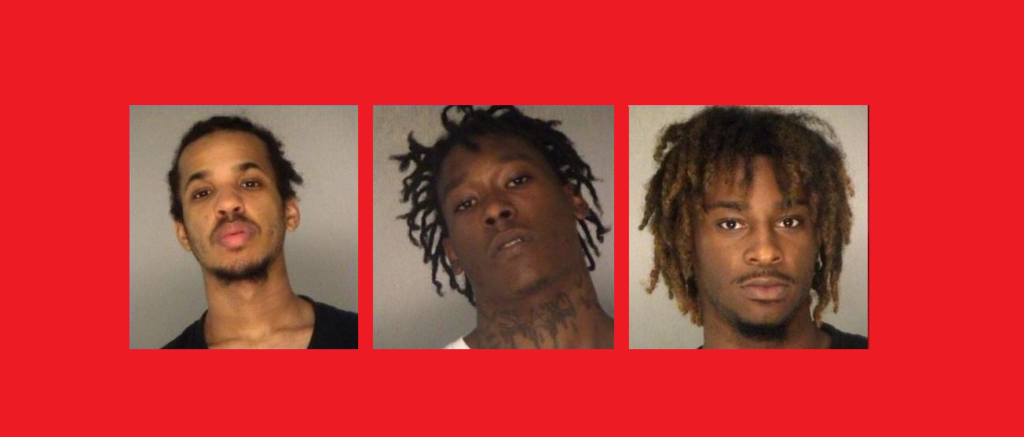 All three defendants involved in the theft of nine firearms from a Macon-based federal firearms licensee are now awaiting sentencing after pleading guilty to their crimes, said Charles "Charlie" Peeler, the United States Attorney for the Middle District of Georgia.

Tylaun Rashard Mullins, 19, of Macon, pleaded guilty to one count of Theft of a Firearm from a Federal Firearms Licensee on Wednesday, June 26, 2019 before the Honorable Marc Treadwell. Mr. Mullins' two co-conspirators, Christian Jabari Black, 19, of Macon, and Jacques Stewart, 20, of Macon, entered guilty pleas on April 16, 2019 and May 22, 2019, respectively, also to one count of Theft of a Firearm from a Federal Firearms Licensee. Mr. Mullins will be sentenced on September 4, 2019, Mr. Black will be sentenced on July 10, 2019, and Mr. Stewart will be sentenced on August 7. The defendants each face a maximum sentence of ten years in prison, a $250,000.00 fine, or both, and three years of supervised release.
According to Mr. Mullins' signed plea agreement, the three defendants and one juvenile (who was not charged), were spotted by an employee exiting the Bass Pro Shops building on 500 Bass Pro Avenue in Macon on the evening of April 3, 2018.  Shortly thereafter, surveillance video captured the three defendants breaking into the store and stealing nine firearms, including pump shotguns and rifles, in order to sell the firearms. Officers took the defendants into custody the next day, on April 4, 2018.
"The theft and sale of stolen firearms in our country is dangerous business, and runs counter to our efforts to remove firearms from the hands of convicted felons and criminals who use these stolen weapons to disrupt our communities," said Charlie Peeler, the U.S. Attorney. "I want to thank the Bibb County Sheriff's Office and the ATF for quickly finding the defendants and preventing these firearms from getting into the wrong hands."
The case was investigated by the Federal Bureau of Alcohol, Tobacco, Firearms, and Explosives (ATF) and the Bibb County Sheriff's Office. The case is being prosecuted by Assistant U.S. Attorney Paul McCommon.
This is a press release from the US Department of Justice.