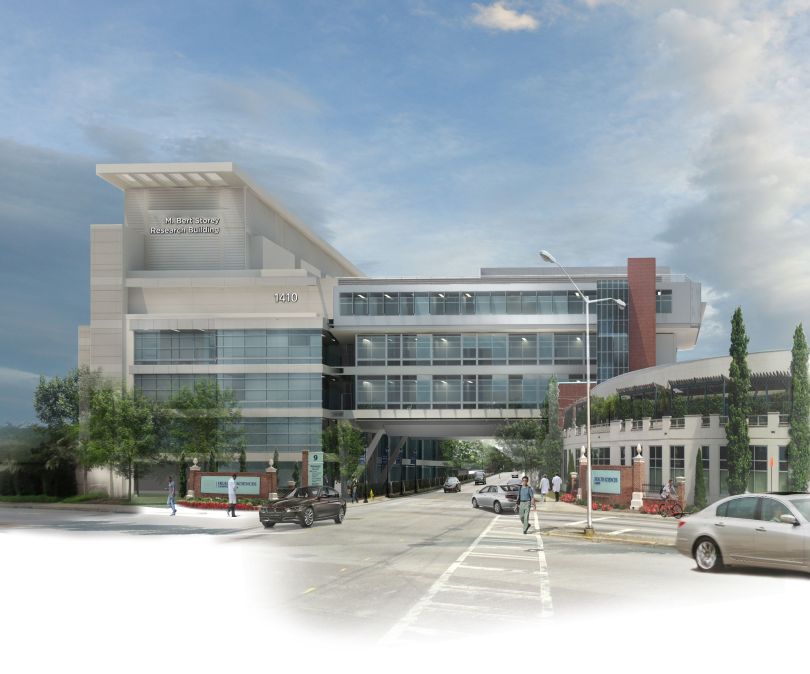 One of the state's leading cancer facilities has been under expansion construction and is set to be unveiled Monday.

The Georgia Cancer Center in Augusta assists Georgians from all over the state, to the tune of 17,000 patients, but is now ready to treat an even bigger population.
The $62.5 million expansion spans 72,000 square feet and will connect the clinic directly to the research area, which will put a direct line of communication between the researchers and the doctors administering care. Additionally, the new facility will have a bigger research lab which will allow the center to hire more cancer specialists.
Dr. David Hess explained how the Georgia Cancer Center differs from other treatment facilities: "Not many cancer centers that have the laboratory space right by the clinics. All of our outpatients, where we infuse chemotherapy, that is connected with this connector to the basic science labs. In this connector, what is important, you put translational researchers then you put clinicians, oncologists, who take care of cancer. That is what is really unique. That is not available at many places."
Dr. Hess told us the center is looking for a new director, and the addition will attract only the best candidates. Governor Nathan Deal will be in attendance of the ribbon cutting.