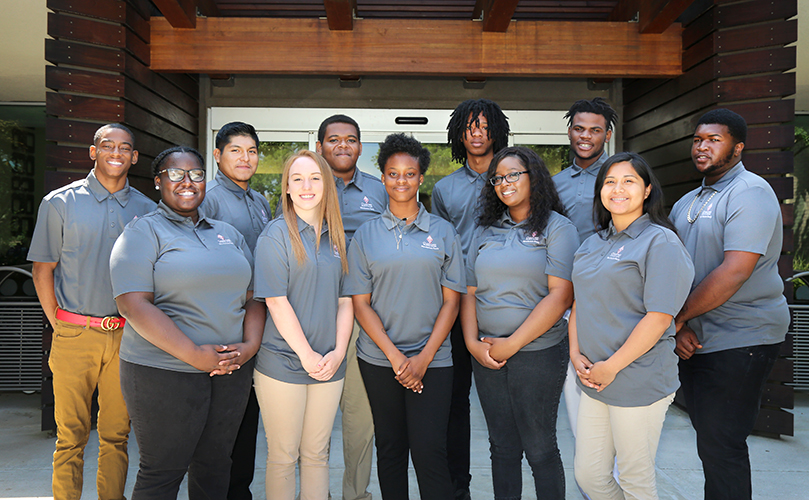 Ogeechee Technical College, in conjunction with Evans County Schools, Jobs Unlimited, Inc., and the Heart of Georgia Regional Commission, held its first Manufacture Ready graduation on Tuesday, May 21st in the Joseph E. Kennedy auditorium at the College. The inaugural three week class produced 10 graduates, all seniors at Claxton High School. They graduated from Manufacture Ready on Tuesday, and then from Claxton High School the following Saturday, May 25th.

The Manufacture Ready class was conducted on OTC's campus and at Claxton High School, where students were provided information about local manufacturers and job opportunities. They also earned certifications in Forklift driving, CPR, and OSHA 10. The students also had the chance to tour the Briggs & Stratton, Viracon, and Koyo plants, and participated in a job fair on the OTC campus.
Jobs Unlimited secured the funding for the program through the Workforce Innovation and Opportunity Act (WIOA), with the assistance of Senator Jack Hill.
This is a press release from OTC.