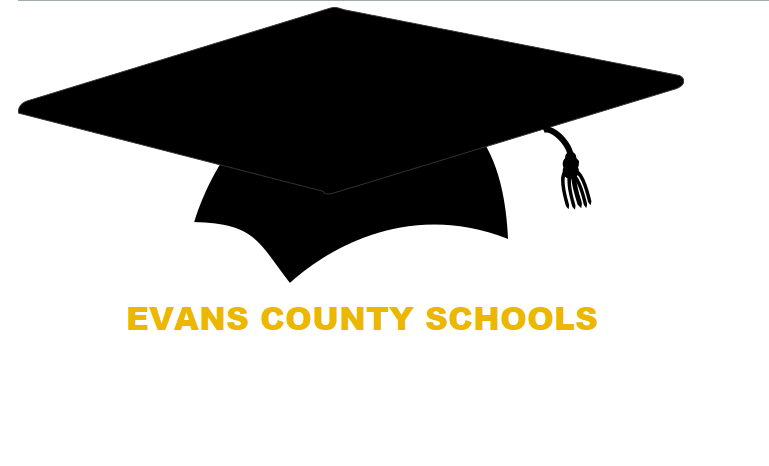 The Georgia Department of Education released the state graduation rates for 2019 on Wednesday showing an all-time record graduation rate since the state began using the adjusted cohort calculation as required by federal law.


The Evans County School System's rate was 82.8%, and increase of 1% from 2018, per the 2018 Ga DOE numbers when the school system graduated at a rate of 81.8%. When evaluating the students at Claxton High School alone, the graduation rate was 89.6%.
2019 Graduation Rates Per the Georgia Department of Education:

2018 Graduation Rates Per the Georgia Department of Education:

The 82.8% graduation rate for the school system represents a stark contrast from the rate of 93% that Superintendent Martin Waters professed in August at school board meetings, at the Rotary Club gathering, and on social media. 
At the August 12th Board Meeting, following a contentious period of citizen comment calling for Waters' resignation, Waters reported graduation rates seemingly inflated from the numbers the state would report one month later.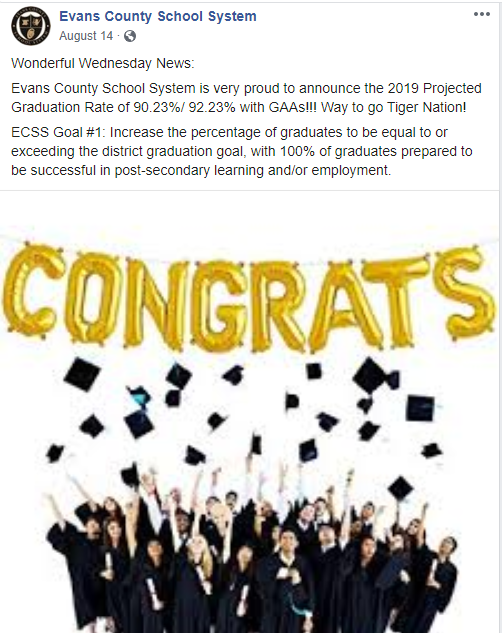 Following Wednesday's announcement, Waters offered a new statement on the rates.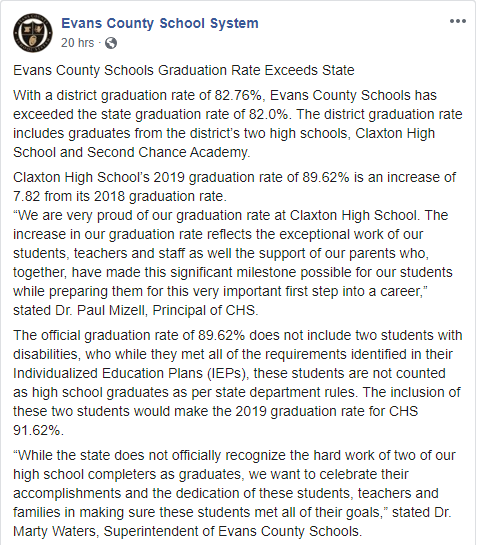 Georgia's graduation rate has increased by 12 percentage points since 2012, with steady increases each year. In 2019, 71 Georgia school districts recorded graduation rates at or above 90%. Twenty-four districts recorded rates at or above 95%.
Neighboring counties were as follows:
COUNTY

2019 GRAD RATE

% POINTS CHANGE

FROM

2018

Tattnall

88.7%

+ 4.4

Candler

93.6%

+ 2.4

Toombs

90.1% 

+2.5

Bulloch

79.9%

– 5.2

Bryan

89.1%

+ 1

Long

87.1%

-5.3

Emanuel

83.5%

-0.9
"I'm proud today of Georgia's teachers and students, who are doing the on-the-ground work that leads to increases in our graduation rate and other indicators – including NAEP and Georgia Milestones scores," State School Superintendent Richard Woods said in a news release Wednesday. "Moving forward, we must continue to focus on offering a relevant education and preparing every child for their future – not a one-size-fits-all system that sends every student in the same direction, but a tailored and personalized pathway based on a student's academic and career interests and future goals.".
How Georgia calculates its graduation rate
Georgia calculates a four-year adjusted cohort graduation rate as required by federal law. This rate is:
The number

of students who graduate in four years with a regular high school diploma,

divided by

The number of students who form the adjusted cohort for the graduating class
Adjusted Cohort Rate Definition: From the beginning of ninth grade, students who are entering that grade for the first time form a cohort that is subsequently adjusted by adding any students who transfer into the cohort during the next three years, and subtracting any students who transfer out.
Georgia Graduation Rates – 2012 to 2019
2019 – 82.0 percent
2018 – 81.6 percent
2017 – 80.6 percent
2016 – 79.4 percent
2015 – 79.0 percent
2014 – 72.6 percent
2013 – 71.8 percent
2012 – 69.7 percent