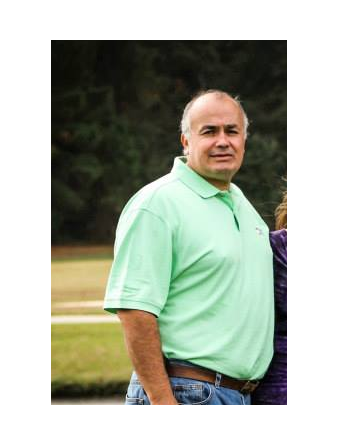 Due to the social distancing guidelines, we have converted our traditional AllOnGeorgia candidate video interviews into short questionnaires. Each candidate in the race was provided an identical questionnaire with the same deadline. Answers were not edited in any way.


The Primary Election was moved to June 9th.
The last day to register to vote in the primary is May 11th.
Early voting begins May 18th.
To sign up to volunteer as a poll worker, click here.
---
CANDIDATE FOR EVANS COUNTY BOARD OF EDUCATION – DISTRICT 4
Please provide a brief bio on yourself.
I have live

d in Evans County since 1985.

 

My three sons and two grandchildren have received their education in Evans County Public Schools.
I have been a career Firefighter with the City of Savannah from 1987 to present.
I served as a volunteer firefighter in Evans C

ounty from 1988 – 2007.

I served in the military for 23 years.

 
What types of experiences and understanding of the education system do you believe is necessary to competently serve on the Board of Education?  
There is more to governing a school district than meets the eye.  A great deal of operations, activities, and procedures are required by federal and state laws and guidelines.  It takes time to learn about these regulations and how they affect the local board's ability to impact student learning.   Having served for a number of years as a board member, I am familiar with many of these guidelines.
What are 3 strengths of which our district can be proud? Why do you see these as strengths?
One of the strengths of our district is the strategic planning process that was developed to set out our goals and actions steps for improving student achievement.  In the last three years, we have implemented many of these actions steps and seen the results.  For example, graduation rates have risen from 74.7% to 90%.  Our strategic plan also helped to identify facilities needs which have resulted in the construction of a new Claxton High School. 
These collective strategies have also lead to a balanced budget for the last two years while reducing the local millage rate without cutting positons or services to students.  In fact, we have been able to expand fine arts and foreign language opportunities to all schools, implement Second Chance Academy, partners with Coastal Plains Charter High School, and implement summer enrichments. 
Additionally, the district has converted from a Strategic Waiver School System to a Charter School System.  This conversion has given our district the maximum flexibility in planning and implementing program offerings (such as the fine arts mentioned above), expand college and career opportunities through dual enrollment, contract with non-traditional teachers who possess degrees and experience in critical needs areas, and increase funding with additional state funding.
What are 3 needs that must be priorities for our district to address?

 

 
We have seen improvements in our district, however, we want to maintain the course in improving the educational outcomes for students.  Because Evans County is impacted with high poverty rates, we need to address the social/emotional needs for students but we need assistance from the state to support these programs. 
Like many small rural districts, we are concerned with teacher retention.  Our retention rates are better than state and national averages, however, our goal is to improve them. 
We want to see the College and Career Academy initiative fully implemented within our district to maximize our students' preparation and opportunities within post-secondary. 
An individual school board member has no authority; only the board has a whole can make decisions for the district. What skills or traits will allow you to contribute to effective operations of the board as a whole and how do you overcome disagreement?  
Our board of education has a protocol we follow for communication.  We seek input and information as needed from a basis of developing understanding.  We collectively agree that decisions are made on the basis of what's best for students, then employees, then the community.  Our strategic plan and goals help to guide operations and procedures as well as compromises.  There are times when it is necessary to agree to disagree, but work collectively in the best interest of our stakeholders.
If (re-)elected, what would you hope would be key accomplishments of the board during your years of service?
Construction of the new Claxton High School

Implement the Evans County Regional Col

lege and Career Academy

 

Maintaining a balanced budget, especially as we move forward in the difficult days ahead
Improved academic results for all students
Evans County is more diverse than it used to be – economically, racially, culturally, and in other ways. Is the Board of Education and the school system generally doing enough to adequately represent the needs of the various demographics across Evans County?
Over the last several years, the school system has taken a proactive approach to staffing in order to provide a diverse, qualified workforce.  We have programs in place to support all students and utilize our federal funds for supplementing the needs of specific groups.  In addition, I believe our district does an excellent job of celebrating diversity through special events:  MLK oratorical contest, Wildlife Essays, Reading Fiesta, etc. 
I also you see an excellent example of the district meeting needs through the recent alternate bus routes during the heavy rains which disrupted transportation in the district as well as the thousands of meals which are being served during school closure.
What should our school district be doing to ensure the safety o

f students and staff?

 
Collaboratively hired 2 School Resource officers with the City of Claxton

Implemented safety cameras in all schools
Constructed 

safety vestibules in every school

Implemented electronic access points at school entrances
Developed a comprehensive safety plan in conjunction with GEMA, EEMA, and local law enforcement
Installed cameras on all school buses
Implemented a callout notification system

 

 
How can the Evans County Board of Education be more transparent about activities and finances?

 
Over the last three years, the BOE has worked with the Superintendent's office of increase opportunities for community input, partnership, and transparency.  The following steps have been taken: 
Public participation section added to the BOE agenda

Implemented work sessions for input/discussion

Improved communication venues:  Facebook, Website, Evans County Schools App

Board meetings are Live-streamed on Facebook

Added three visual displays to the Board room

Timely posting of agendas, meeting notes, and minutes

Maintained the state's award of Financial Excellence in Reporting for 9 years running (This is issued by the state auditor's office for meeting at state timelines and transparency requirements.)

Hosted several town hall meetings for collecting community input (new CHS facilities)
Describe the ideal relationship between the school system superintendent and Board of Education members. Please consider including how members elected by the public maintain a level of control and accountability without micromanaging the day-to-day duties of the Superintendent.
The district strategic plan outlines the district's goals and action steps for a 5-year period.  The Superintendent is hired as the Chief Executive Officer for implementing and overseeing the strategic plan.  The board holds the Superintendent accountable for the results and outcomes and makes requests for reports and inquiries into procedures, policies, and programs.
Is there anything else you would like the public to know about you? (This area may also be used to include a bio and offer information on where people can learn more about you?)
Since 2012, I have been very committed to doing what is best for our children, our teachers, and our school system.  I have always been available to anyone who has a concern and seek to provide answers to your questions.   I appreciate the privilege to serve and pledge to continue to ensure our students have the best opportunities for their future.