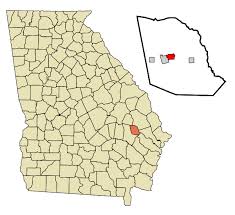 AllOnGeorgia has filed a formal complaint with the state attorney general's office after the Evans County Board of Education quoted more than $8,000 plus the cost of copies to fulfill an Open Records Request filed on June 28, 2018.


AllOnGeorgia filed an Open Records Request last Thursday asking for the personnel file of a former employee, salaries of current employees at the district office for two school years, and emails pertaining to the discussion of salaries and classifications of other district office employees. Similar requests have been filed in other counties in the region and were provided at little to no cost and within the three day compliance period.
The request filed on Thursday is below.
Open Records Request - Evans BOE 06.28.18_2

Superintendent Dr. Martin Waters provided the following response on Sunday, July 1.
Evans BOE ORR Response 07.01.18

AllOnGeorgia submitted a complaint to Jennifer Colangelo with the Attorney General's Office on Sunday for her review first thing Monday morning. You can see the full complaint and challenge below.
AG Complaint_Evans BOE 07.01.18

AllOnGeorgia will continue to report on this matter as it continues to unfold.