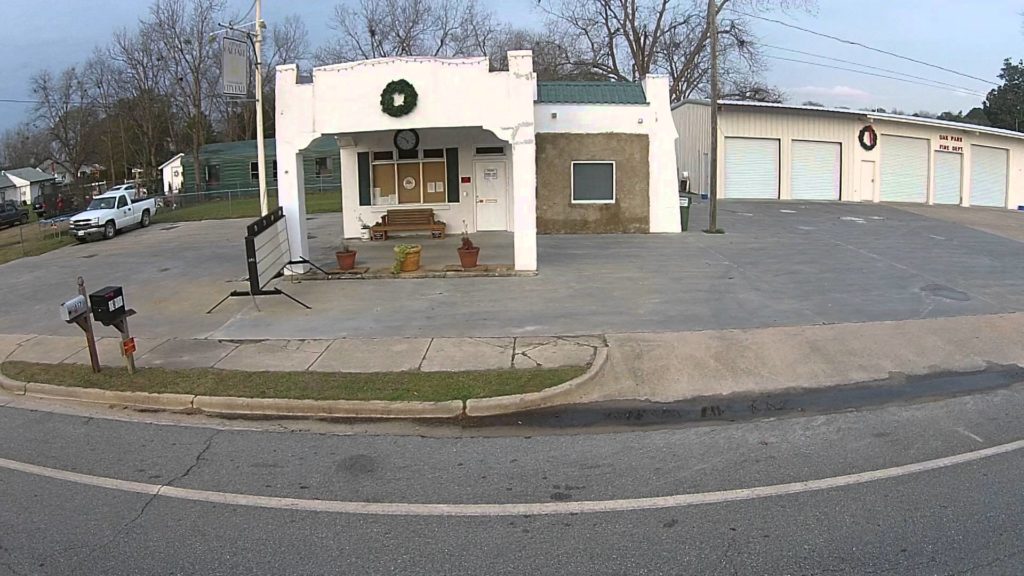 After learning of the Oak Park Police Chief's intention to request a full investigation by the Georgia Bureau of Investigation accompanied by a forensic audit, many residents in Oak Park are wondering what exactly will happen next.

AllOnGeorgia sat down with Oak Park Police Chief Trey NeeSmith on Wednesday to discuss the days ahead following his announcement to call for a GBI investigation at Monday's council meeting. NeeSmith was forthcoming about his plans for the call for an investigation and told AllOnGeorgia that he will periodically provide updates on the investigation progress, as they are available, for public dispersion.
Jurisdiction
Oak Park is in GBI Region 12 with 11 other counties, including Bleckley, Dodge, Johnson, Laurens, Montgomery, Pulaski, Telfair, Toombs, Washington, and Wheeler. NeeSmith said the Special Agent in Charge of the GBI Eastman Office, Scott Whitley, is out of the office until Tuesday, April 17, but is already aware of the situation and will be prepared to meet shortly after his return. NeeSmith said he has plans to rearrange as needed his schedule to fit the availability of the GBI and begin the process as quickly as possible.
NeeSmith will also inquire about a forensic audit for an investigation into the city bank accounts. This is often times a prerequisite for the GBI to launch an investigation. He told AllOnGeorgia Wednesday that he will work with Middle Judicial Circuit District Attorney Heyward Altman, the prosecuting party in the event of any findings, to garner an approved forensic auditor. Once quotes are provided, NeeSmith will request that the City Council hold a special-called meeting to approve the cost associated with a forensic audit.
What will the investigation entail?
Chief NeeSmith told AllOnGeorgia he plans to seek quotes for a forensic audit of the financials dating back a minimum of two years, though his preference would be to go back to Fiscal Year 2014. The forensic audit will include all bank accounts, including those that have been closed. This would include the General Fund, the Public Safety Fund, LMIG, SPLOST, the Shiner's account, the Fire Department, and any of the other existing or previously existing public funds.
Changes in Progress in the Interim
NeeSmith, who has been employed with the Oak Park Police Department since 2015 and has served as Chief since 2016, said the Police Department will be implementing an internal policy that will require reimbursements for hotel, travel, and dining expenses. Officers who leave Oak Park for training will be provided a check for the expenses of any lodging expenses. Dining expenses will be capped at $40 per day. When asked whether or not a lodging cap would be implemented, NeeSmith said that due to the varying rates based on location of training, it would be difficult to do, but also said he would be keeping a close eye on where officers stay. He said the range of $200 or less per night is probably reasonable. When officers travel to Forsyth for GPSTC training, they often stay at the Holiday Inn which provides a discounted rate for trainees.
Citizen Input
NeeSmith said he has plans to be more visible in the community and to spend more time talking with citizens who may have questions or concerns. He has asked that anyone with either contact him at City Hall or on his cell phone. He also expressed a willingness to meet with citizens who are concerned outside of City Hall or away from the Police Department for convenience and privacy.