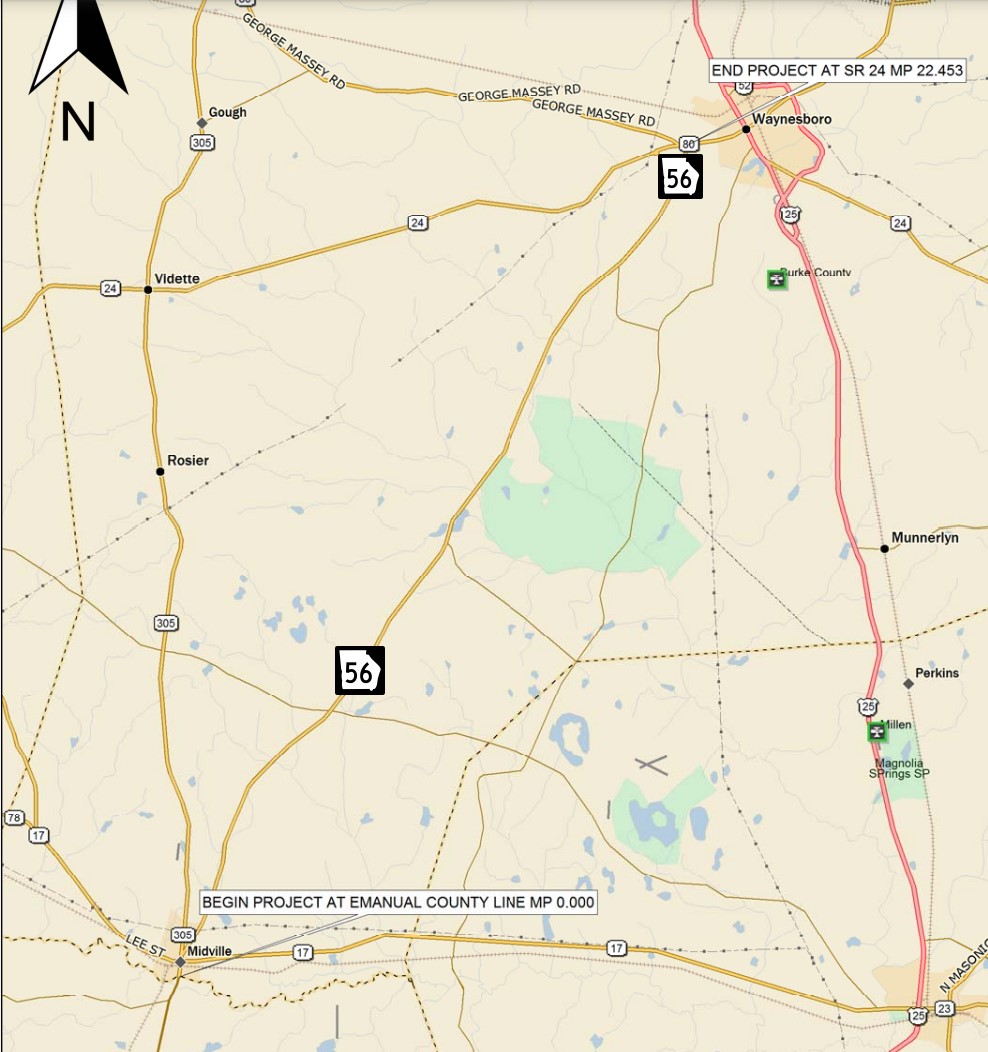 Tuesday morning C and H Paving Inc. will begin asphalt patching on State Route 56 near the Emanuel County line and work back toward State Route 24 in Waynesboro.
This is the early stages of 22.438 miles of milling, inlay and plant mix resurfacing and shoulder rehabilitation totaling a $4,560,149.60 investment.
Crews will work daily in the Burke County area until complete. The work could take up to two months.
Drivers should expect single lane closures and a flagging operation to maintain a safe, passable work zone.