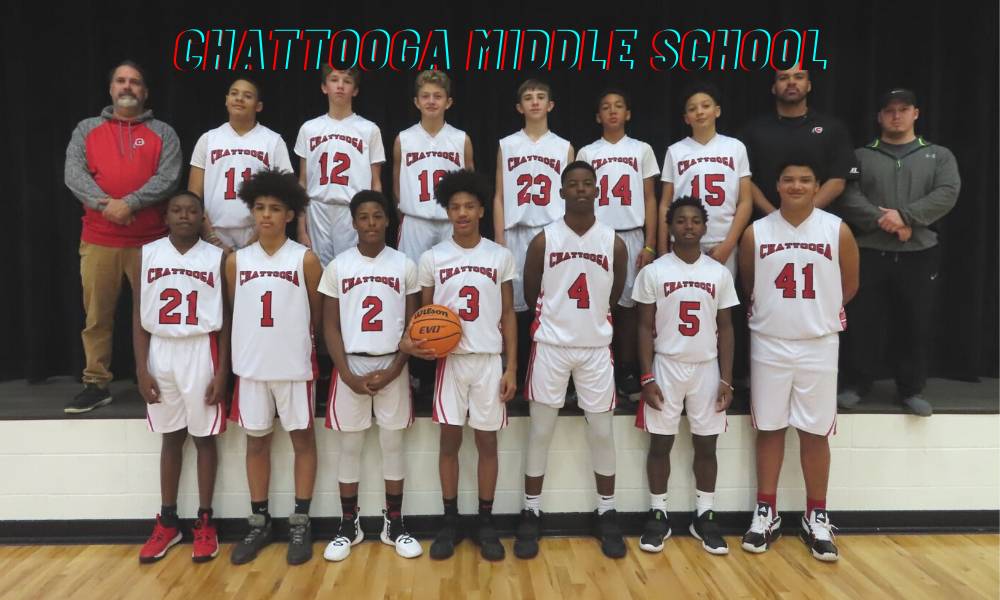 The undefeated Chattooga Middle School Boys basketball team is ranked #1 heading into the FCAA Playoff Tournament. The Indians are the first undefeated boys basketball team in CMS history according to head coach, Todd Dean.

Contributing heavily to the 11-0 record have been Xavier Gray who is averaging 16.0 point per game and 10 rebounds, Dan Meyer – 13.5 points per game, and Tequarius Gibson – 13 points per game and four steals.
"This is a good group of players who have played together a lot throughout their life and have an uncanny knack for the game in general. They have worked hard this year in practice and truly want to win every game and not just give lip service to wanting to win," Coach Dean said.
Coach Dean feels the team has a good chance at winning the FCAA Championship Title, "but we did lose a key player to quarantine."
The tournament will tip off Thursday, January 14th at Model High School. The 4:30 PM game will feature Ashworth vs Model. The Indians will play at 6:00 PM against Darlington. The Championship Game will be played at Coosa High School, Saturday, January 16th at 11 AM.
Roster: Lebryan Ludy, Tequarius Gibson, Dan Meyer, Xavier Gray, Corde Hill, Juance Hunter, Connor Ray, Sam Mobbs, Luke James, Jeffery McCutchins, Luke James, Koi Dodd, Brock Cooper, and D.J. Etchison.
Correction: After publication of the article former CMS/SMS  basketball coach Randy Pauley let AllOnGeorgia know that in the 90s he had a boys team go undefeated.