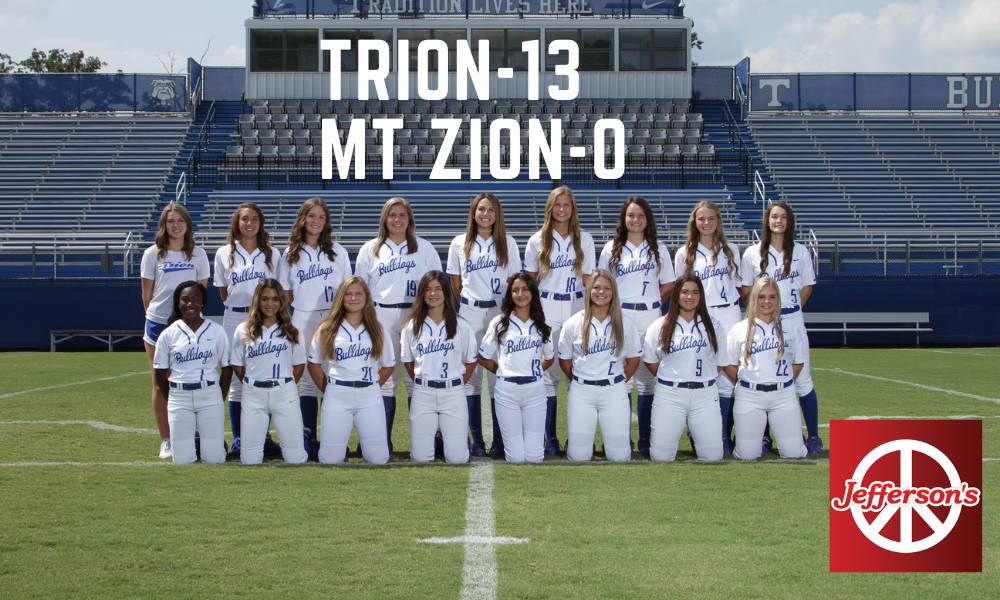 Two Pitchers Team Up As Trion Defeats Mt. Zion In Shut-Out
Trion Bulldogs defeated Mt. Zion 13-0 on Tuesday as two pitchers combined to throw a shutout. Anna Brown induced a groundout from Olivia Bradford to finish off the game.
Trion secured the victory thanks to eight runs in the second inning. Madison Huskey, I'Ziah McCutchins, Kinzleigh Turner, Jenna Mosley, Ransley Lawrence, and Lexi Baker powered the big inning with RBIs.
Aubrey Burke got the win for the Bulldogs. The righthander lasted three innings, allowing one hit and zero runs while striking out seven and walking one. Brown threw one inning in relief out of the bullpen.
Trion racked up 12 hits. Burke, Mosley, Huskey, and Lawrence each collected multiple hits. Mosley and Burke each collected three hits to lead Trion.