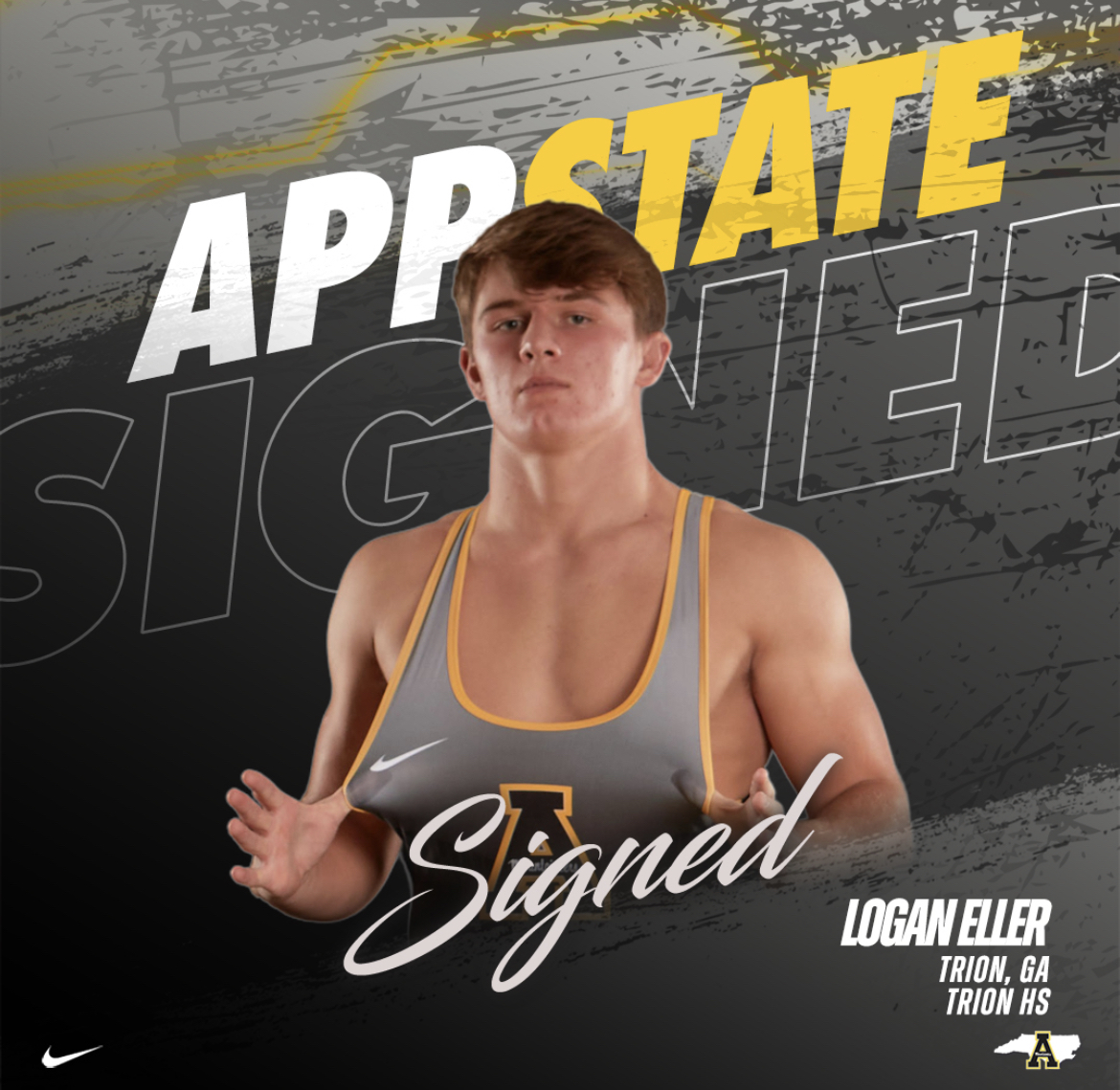 Trion High School wrestler Logan Eller (190) signed his scholarship to continue his education and wrestling career at Appalachian State University in Boone, N.C.
App State Wrestling head coach JohnMark Bentley officially offered Eller a scholarship several weeks ago, and Eller has accepted the offer.
The App State Mountaineers had a unbeaten run to a Southern Conference championship and a top-30 finish at the NCAA Championships last season.
Eller will be adding depth to the roster. He is the only All-American in Trion Wrestling history with a 118-5 record and his senior season remaining.
"App State has been my dream school since I first started wrestling," Eller said. "This feels great, but I know it's going to be extremely challenging."
Each year of high school Eller has climbed the podium at the GHSA State Championship tournament.
 Freshman, 3rd
Sophomore, 1st
Junior, 2nd
"Logan has put in a lot of work over the years and has had multiple coaches that have helped him over the years," Bulldog Wrestling Coach Eric Brock said.  "He is an exceptional young man who from the moment he walked through  the door of the high school wrestling room, he had a presence about him and I knew that he was going to accomplish great things in his life.  He is a leader and a role model in our program and I am so proud that I have had the opportunity to coach and to know him.  He makes everyone around him better for knowing him."
Before Eller steps on the mat for his senior season and before heading to Boone, the two-sport athlete has some work left to do on the gridiron as the Bulldogs play in the second round of the GHSA playoffs Friday night.
This season Eller has 185 carries for 1288 yards, 18 touchdowns,  and 80 tackles. When asked why he chose to wrestle in college as opposed to football he said, "I chose wrestling because it's my passion."