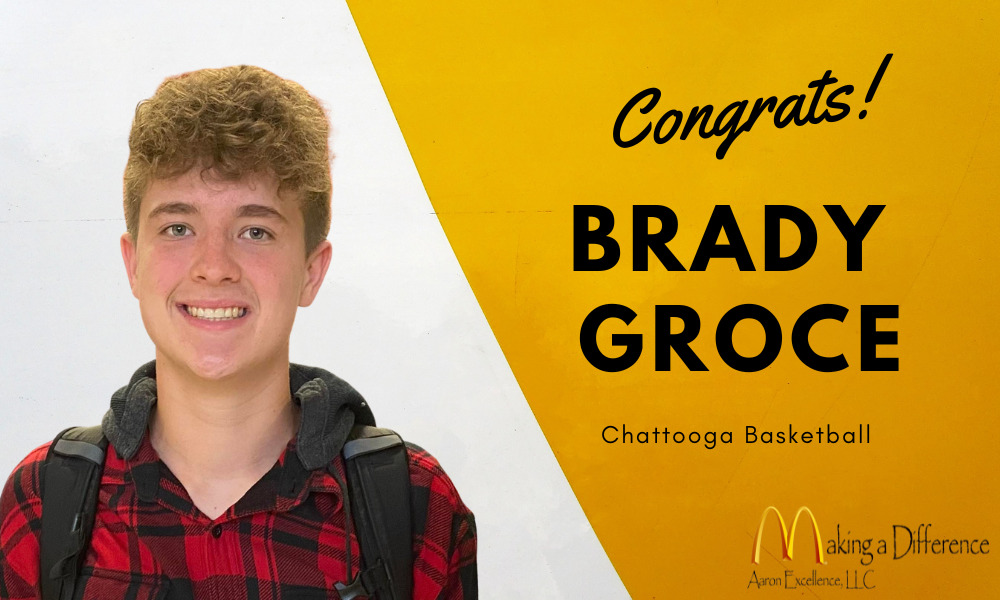 This week's AllOnGeorgia Player of the Week honors go to Chattooga Basketball senior, Brady Groce.
Groce is a Power Forward for the Indians and has been playing basketball since he was old enough to dripple, "I was three years old so I've been playing basketball for 14 years,' said Groce.
Brady Groces's stats:
12.0 Rebounds/Game
6.0 Points/Game
1 Block/Game
1 Steal/Game
"Brady is one of those players that every coach dreams about having on his/her team," Chattooga Head Basketball Coach Jared Groce said. "It'd be hard to imagine there being any player with better intangible qualities. Whatever our team needs him to do, he's always trying his best to accomplish for us to the best of his ability. He's been a great vocal leader for our team and has really had a noticeable impact on the younger players."
"Brady has filled a great need for our team as a solid, reliable presence inside, defending and rebounding with a high motor. He's had 17 rebounds in consecutive games, including his 10 point, 17 rebound performance in our upset victory over North Cobb Christian. When we need him to get involved in scoring, he has been able to help. At other times, he fights hard for offensive rebounds and makes great kick-out passes to his teammates that have better shot opportunities. We're really excited about the start to the season that Brady has had, and it feels like he's getting a feel for how he can be even better moving forward than he has been for us already," Coach Groce said.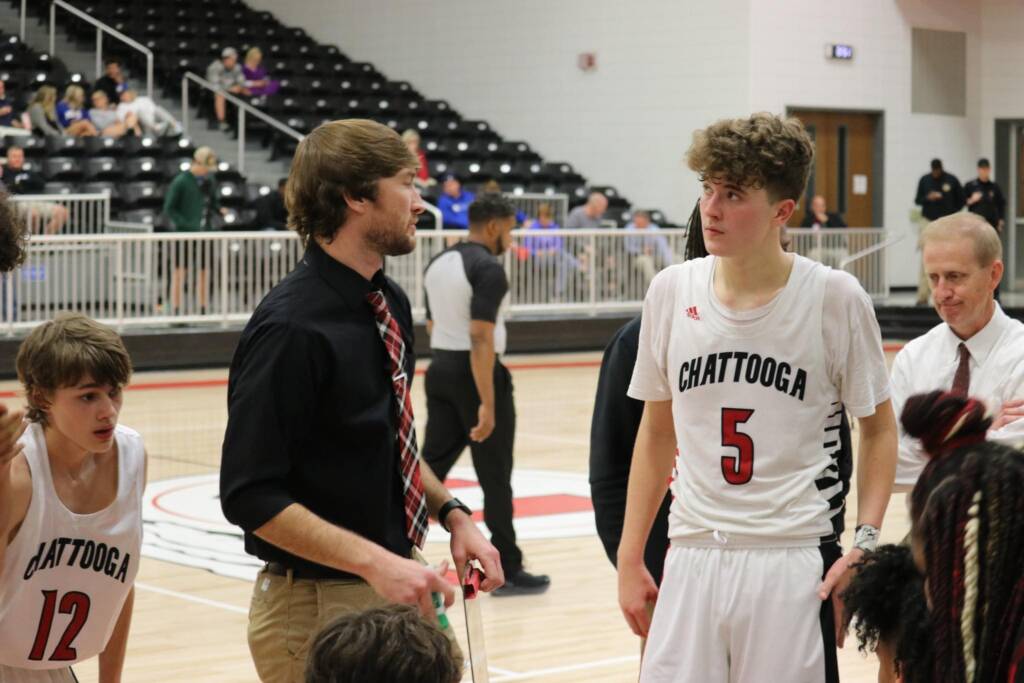 Here is a little more about Brady Groce:
AOG: Do you play any other sports?
Groce: Football: QB, Baseball: 1B, P
AOG: Do you have a favorite team/athlete?
Groce: Atlanta Hawks/ Lebron James
AOG: Do you have a favorite sport you play?
Groce: Basketball
AOG: Who is your role model and why?
Groce: My dad because he has shown me how to be a man and raise a family.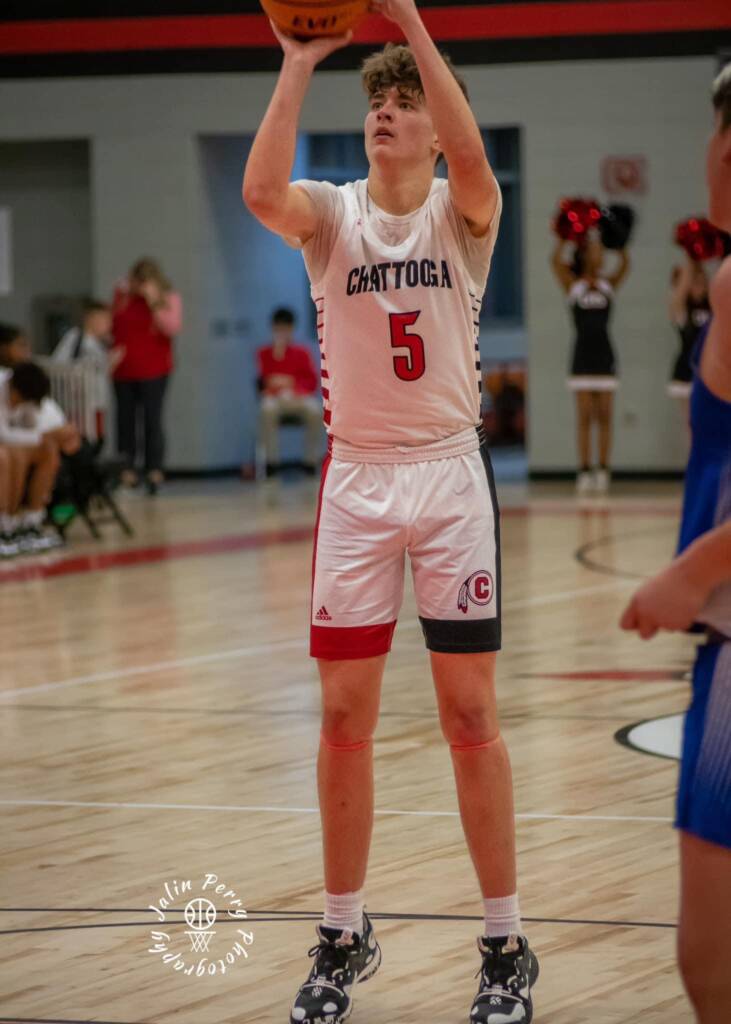 AOG: What are your plans after high school?
Groce: Attend a college and possibly play basketball at the next level.
AOG: Finish this sentence "In ten years I will be….."
Groce: Working as a civil engineer and have a family of my own.
AOG: Do you have any special talents or hobbies? What is something most people do not know about you?
Groce: I play drums at my church.
AOG: What is the most important thing you've learned from your coach?
Groce: To always have a good attitude no matter the circumstances and to always put the team first.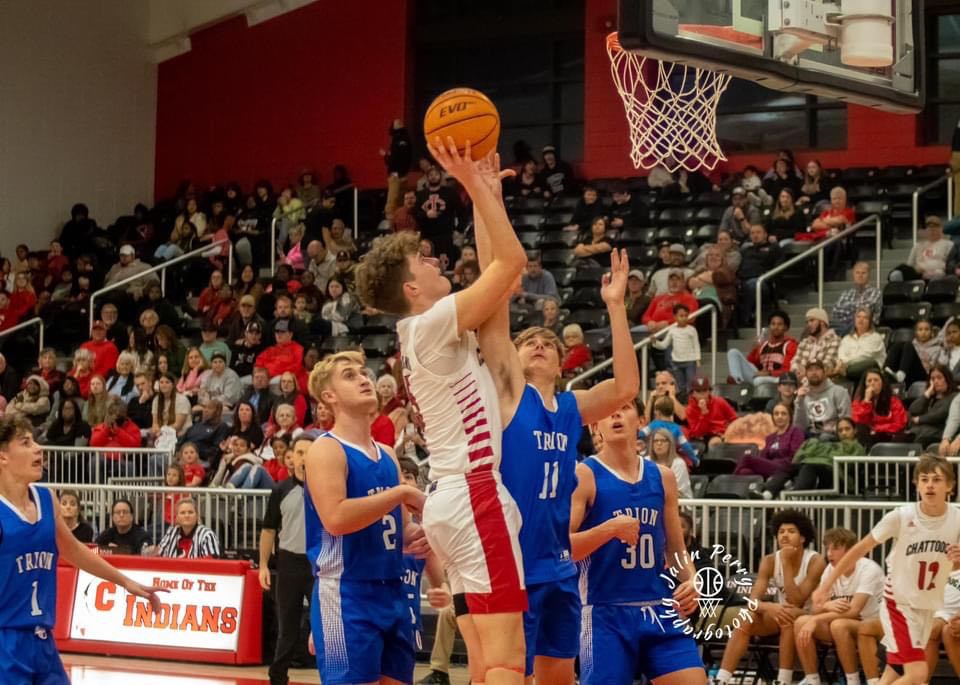 AOG: What's your most memorable moment in basketball?
Groce: Going to the Final Four my freshman year and having a good time with my bros.
AOG: What are your goals this season, as a team and personal?
Groce: As a team our goals are to go back to back with the region title and make a deep run in the playoffs. My personal goals are to break some rebounding records and be a leader to the young guys.
AOG: How do you mentally prep for a game? (pre-game routine)
Groce: Every game day I always have my headphones in getting mentally prepared. Right before the game my teammates and I crank the music up and get 'turnt'.
AOG: What's the best thing about your teammates?
Groce: They are always there for me and look out for one another. We also all play for each other.
AOG: Favorite class/favorite teacher?
Groce: 11th Grade World History/ Mr. Pasuer
AOG: GPA?
Groce: 3.97
AOG: Parents names?
Groce: Brad Groce, Kari Groce
AOG: What is the best advice you've ever received?
Groce: To never give up.
AOG: Favorite food?
Groce: Spaghetti
AOG: If you were given a billboard that everyone could see, what would you put on it?
Groce: To always put GOD first.
AOG: Three Chattooga High School athletes recently passed away in a car accident. Two students were freshmen, one was sophomore Xaviar "Zay" Gray who had made a huge impact on and off the court for the Indians last season. How has the recent loss impacted you as a player and a leader of the team?
Groce: It has impacted me greatly. Me and Zay were always together and he was like another brother to me. It has impacted me as a player by all season playing for him. This tragic accident has brought the team as a brotherhood and we are ready to play for him. Zay always wanted to win as bad as anybody so that inspires me to play my heart out for him. I miss him everyday.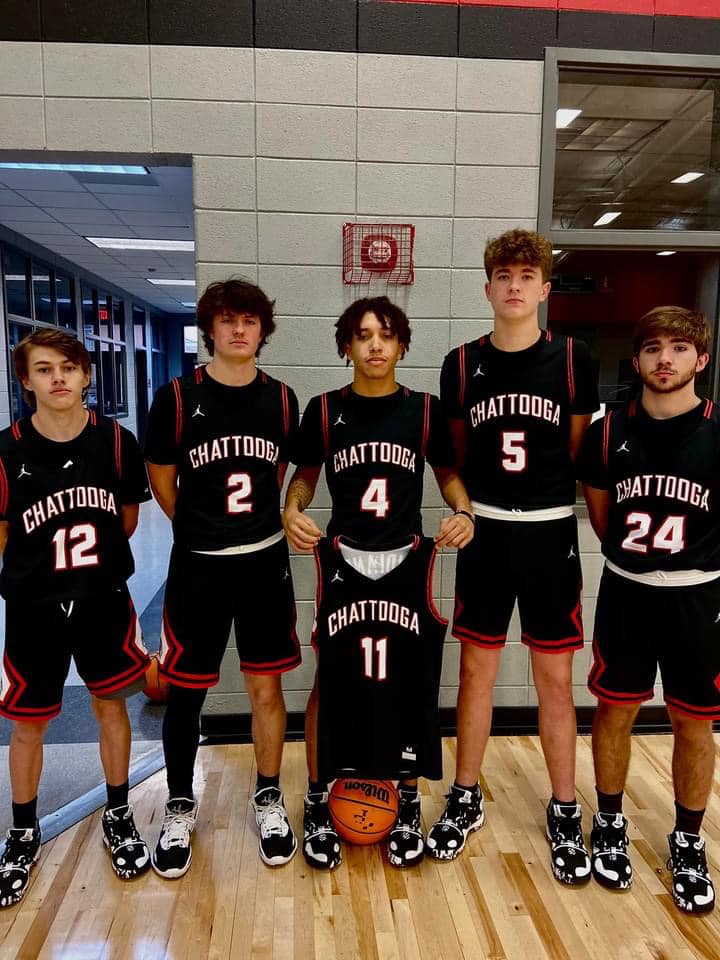 "We tell our seniors every year that the seniors' attitudes, not the seniors' talents nor abilities, but the seniors' attitudes, will determine whether or not we reach our potential as a basketball team. This entire senior group is really special and has really set the tone for our team to play hard and unselfishly. Brady Groce, Trey Smith, Bowden Heathcock, Will Bare and Tyler Reynolds are having a truly remarkable impact on our team's focus and drive. They show up to practice each day with a mission to not only get better individually, but to do their part to ensure that the entire team is getting better. We have 12 freshmen and sophomores out of the 17 players on our team, and these seniors have been leading them in the right direction since day 1 of this season. It's a great vibe that we have going on right now with this special team, where you can tell everybody loves and cares about each other. That's the Chattooga way," Coach Groce said.