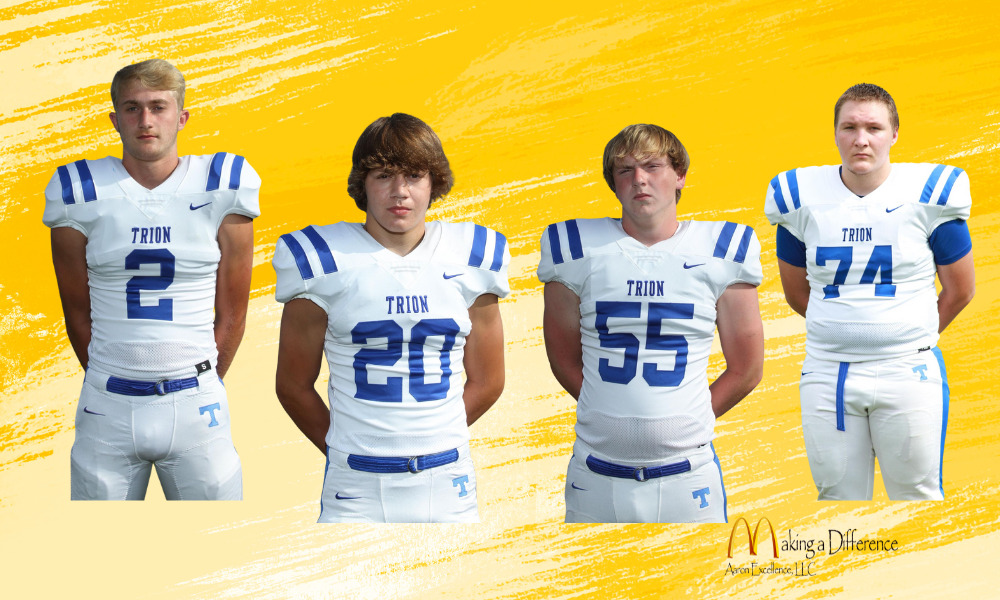 This week's AllOnGeorgia Player of the Week honors brought to you by Jim Aaron's Summerville McDonalds go to Trion Football's D Line. 
Cam Durham- 74
Collier Gable- 55
Cohen Blaschke- 20
Logan Stokes- 2
In Friday's dominating 42-14 win against Pepperell, Trion's defensive line was a huge part of holding the Dragons to 74 rushing yards on 25 attempts. The group combined for 22 tackles, 5 tackles for loss, 1 sack, and 1 pass break-up. On the year they have helped the Trion Defense hold opponents to an average of 88 rushing yards a game and allowed only 6 rushing touchdowns.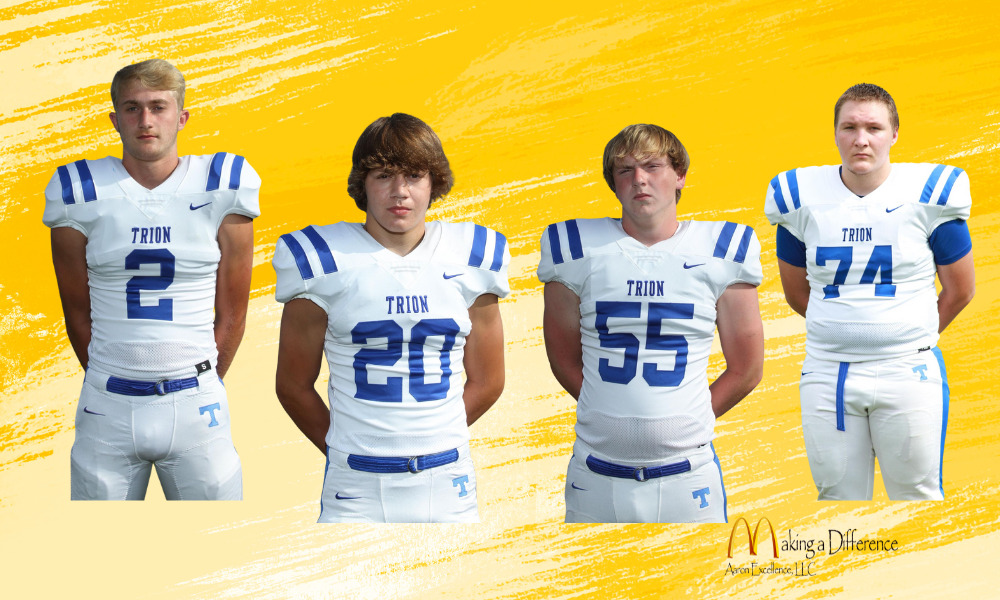 Individual Performances at Pepperell
Cohen Blaschke: 5 tackles, 3 tfl's, and a sack.
Collier Gable: 7 tackles
Cam Durham: 6 tackles, 1 tfl
Logan Stokes: 4 tackles, 1 tfl, 1 pbu (pass break up)
"This group has been super fun to coach," Trion's D line coach Jarod Willingham said. "Coming into the year all of these guys were first year starters on the D-Line and some of them had never even played the position. They had to start from scratch and learn what it takes to play Defensive Line. They have worked very hard to get to the point we are at now and I am very proud of them. We are undersized in spots and young in others but these boys get after it and you can't coach that."
Cohen Blaschke leads the group in tackles with 65.
Logan Stokes leads the group with 9 tfl's, Blaschke is a close second with 8 tfl's
Logan Stokes has 5 sacks on the year leading the group.