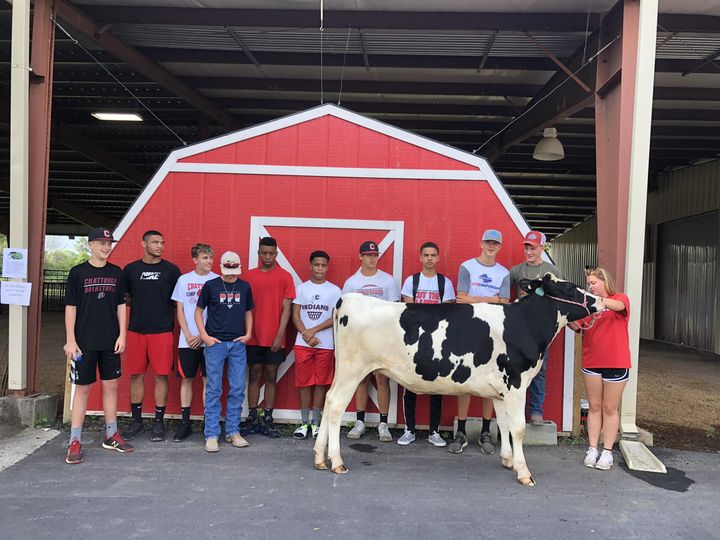 The Chattooga High School Booster Club is hosting Cow Patty Bingo again this year.
What's Cow Patty Bingo?
It is when a cow will be let loose in a contained area with a clearly marked grid at the Chattooga County Fairgrounds at 10:00 a.m. on Saturday, October 29th.
The cow will roam within the area, and when a cow patty is placed on a square, a winner of $1,000 will be determined.
If there is no cow patty by 12:00 p.m., a ticket raffle will take place.
Tickets are only $10 each. No more than 500 tickets will be sold. Don't miss your chance to win! This is a Booster Club fundraiser, but proceeds will be donated back to the boys' basketball team. Players are selling tickets to earn their basketball shoes.
To get your tickets call or text Jared or Rachel Groce!
Jared – 706.857.8447
Rachel – 770.547.4866