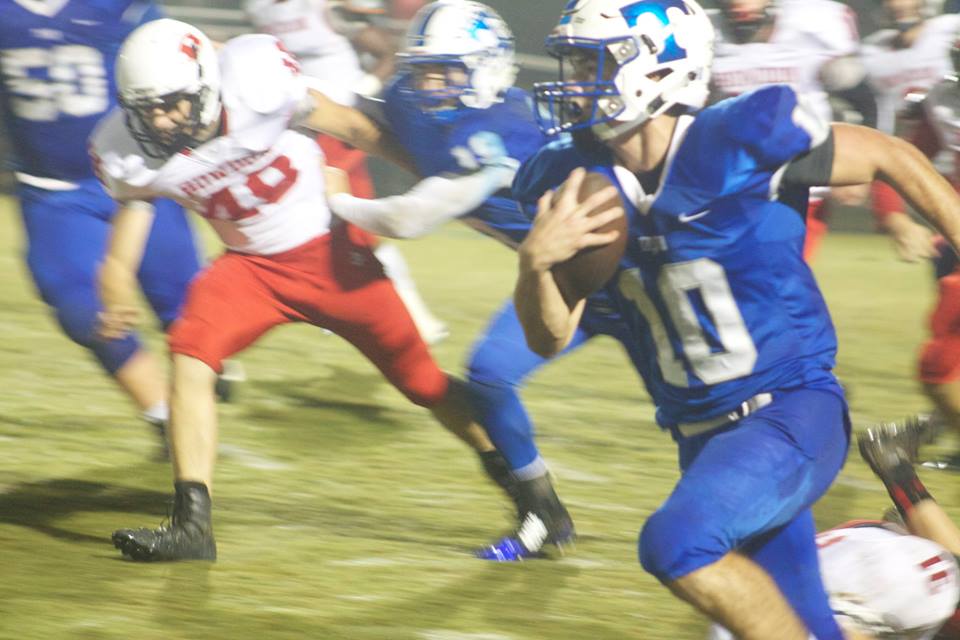 Trion's 35-13 win over Bowdon clinched a playoff spot for the Bulldogs, and left the team in a good position to get a home playoff game. The win also assures the Bulldogs another winning season. The class of 2019 is the first class to complete winning seasons for all four years since the class of 2000. "Four winning seasons, four playoff appearances, I am very proud of them," Coach Justin Brown said. Trion is 6-3 on the season, 3-3 in region play.

Bowdon Game: 
Trion amassed 290 total yards of offense with 16 first downs while limiting Bowdon to 166 yards of total offense and 11 first downs.
On the ground it was the Blue and White combo of Hagen Willingham and Braden Johnson that proved to be unstoppable for the Red Devils.
Willingham had 105 yards rushing on 16 attempts averaging 6.5 yards a carry. Willingham put Trion on the board in the opening quarter with a 31-yard run, and with less than two minutes remaining in the first Willingham broke off an 84-yard punt return for his second score. Just minutes into the 2nd quarter Willingham would pick up his third touchdown on a 17-yard run making the score 21-7 at the half.
Braden Johnson found the paydirt in the 3rd quarter on a 19-yard run. Johnson had 88 yards on the ground in the game.
Quarterback Lincoln Maddux made some timely throws and good reads, according to Coach Brown. Maddux connected with Brett Brown on a 33-yard touchdown in the 4th quarter.
Kicker Ramirez was perfect on the night going 5 for 5 on PATs.
Willingham has a team leading 1,139 rushing yards, 18 total touchdowns and five interceptions. 
"I went into the season knowing I had to provide a lot of offense for the team. The line has been amazing, and have given me a lot of opportunities to have the success that I've had. All the glory goes to the guys up front," Willingham said.
Defensive leaders in the game were Pace with 10 tackles and Wyatt with seven tackles. Jake Hayes blocked a Bowdon PAT in the third and contributed four tackles.
Coach Brown is very pleased with the team's progression. "What's made this so special is there weren't a lot of people who gave this group a chance this year after all those guys graduated last year. We had a rough start with our scrimmage game.. but from that point we've had some guys really step up and play some good football. They've gain more and more confidence as the season has gone on.  They've come a long way.  They are playing extremely hard right now and we are playing good physical Trion football."
Areas Brown sees the need for improvement or better execution, "we are still having ball security issues at critical time, we will keep that as a point of emphasis at practice.  We'll keep working on fundamentals and trying to create takeaways," Brown said.
Up Next:
Trion will host Pinecrest this Friday for senior night. There is a community Bonfire Pep Rally planned for Thursday, Nov. 1 at 7 p.m. at the Track Field.