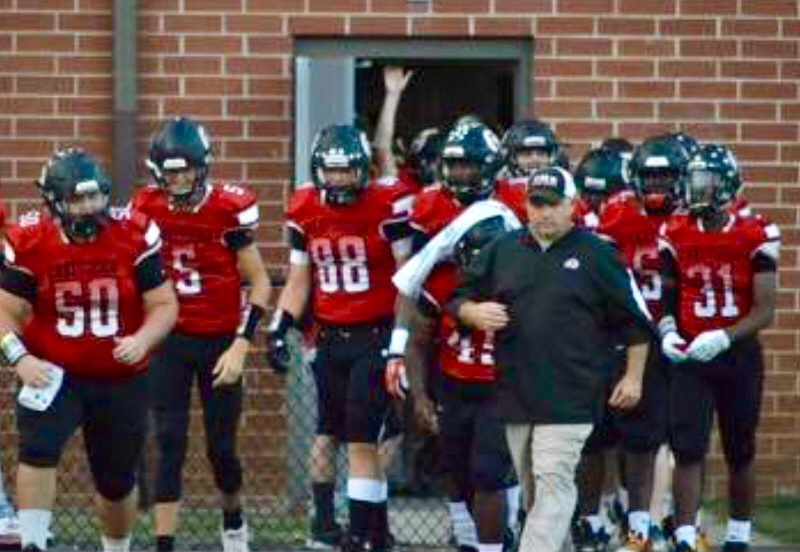 The Chattooga Indians head into the regular season finale against the Pepperell Dragons with a 7-2 overall record (5-1 region). "We are extremely excited to be 7-2," says Indians Head Coach Charles Hammon. "We have played with great effort the last three weeks, winning by an average score of 40-7."

The Friday night matchup in Lindale, Ga is a HUGE game for both teams as the winner hosts Washington (7-3) out of Atlanta in the opening round of the playoffs, while the loser travels to Atlanta to play Douglass. "There is a major difference between being a number two and a number three seed," said Hammon.
Chattooga currently is ranked #23 in AA. The Indians have the second best scoring offense in Region 7AA (behind Rockmart), and have the number one rushing offense in Region 7AA and #10 in the State (AA). LaShaun Lester and E.J. Lackey are the #1 and #2 running backs in the region in rushing and #9 and #11 in the State (AA). Lester has amassed 835 yards on the ground with 13 rushing touchdowns. Lackey has 815 rushing yards and seven touchdowns.
The experience of the Indians offensive line has proved invaluable this season. The veteran unit has blazed a path for over 2,500 yards rushing and a staggering 30 TD's. Chattooga has had six different runners to cross the goal line behind the powerful blocking of the Indian's Big Boy Line. All O-Linemen have graded out at 80% or better on the season, with Devon Blackmon leading the line at 88% followed by Grayson Edgeman at 87%. Pancake blocks for the season: Devon Blackmon – 35, Grayson Edgeman – 26.
"We've had another good week of practice and look forward to an exciting game between two evenly matched teams," says Hammon. "Most likely the team that has the fewest penalties and turnovers wins the game." Hammon stressed the importance of a good traveling crowd of supporters to make the trip to the south side of Rome. "We could use a good crowd to support these kids and wish everyone safe travels."
The toe meets leather at 7:30 p.m. Friday night at Lynn Hunnicutt Field. And Chattooga is looking to break the Hunnicutt curse. In the years Coach Hunnicutt has been at Chattooga, the Indians have not slain the Dragons on their home turf. "No one wants to beat them more than me," Hunnicutt said after practice on Wednesday.
Pepperell plays hard, and this game will be played 'all-out' as the outcome will decide which team will finish 2nd in the region and who will host the first round. The Dragon defense is strong with an experienced D-line that do a great job moving, making it difficult to block them at times.  Chattooga will have to be patient and stay on their blocks in order for Lester and Lackey to find daylight and paydirt.