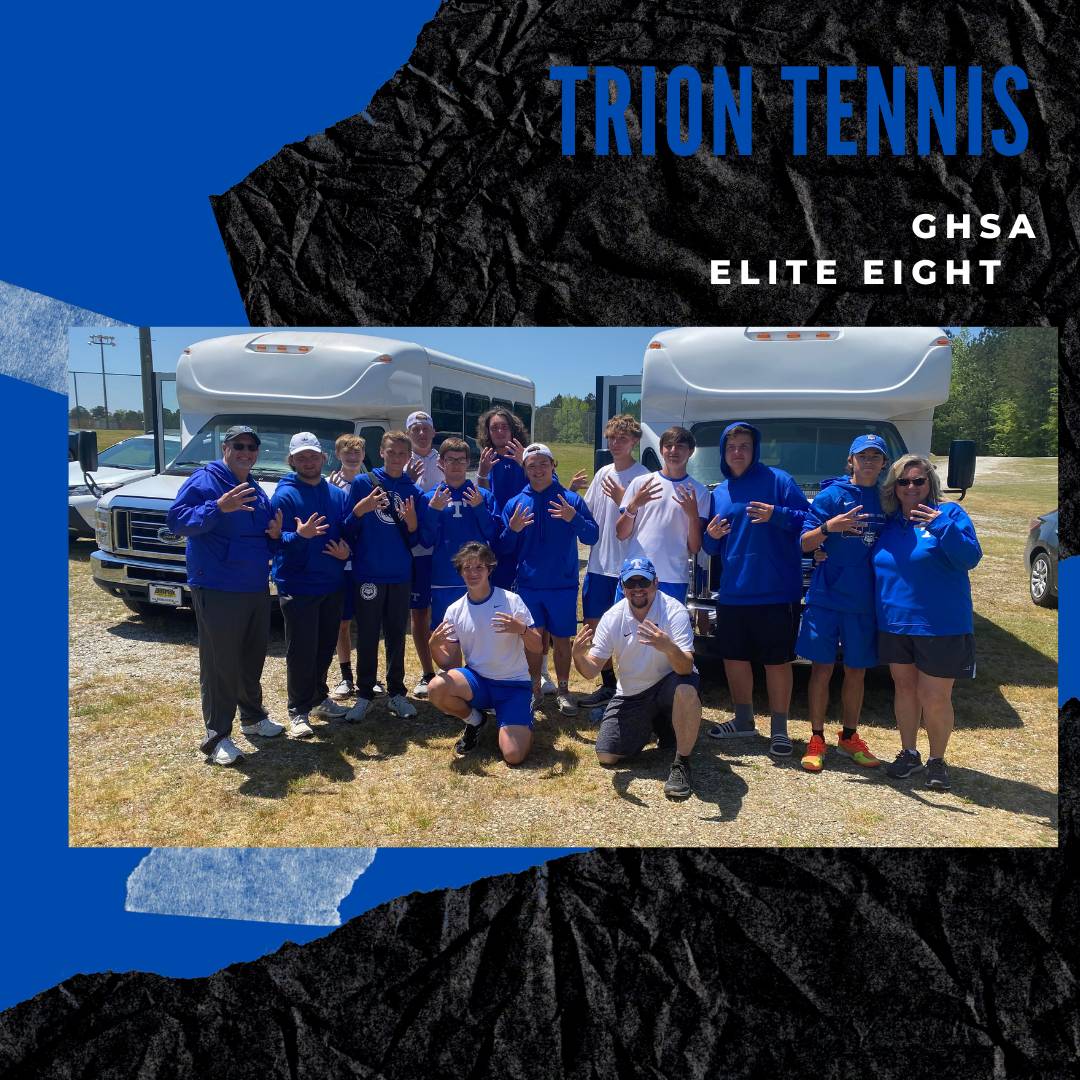 Trion Boys Tennis defeated Lake Oconee Academy, the Region 8 Champions, to advance to the Elite Eight round of the 2021 GHSA Tennis Championship Tournament.

Trion Tennis will host Telfair County, the Region 4 Runners-up, in the Elite Eight round. A date has not been set for the match.
2020-2021_GHSA_Class_A_Public_Boys_State_Tennis_Championship
Roster:
James Willingham
Logan Pinion
Seth Wilson
Cole Cavin
Issaic Stewart
Jack Weaver
Jeremiah Cochran
Trion girls tennis team was eliminated in the Sweet 16 round by Commerce.