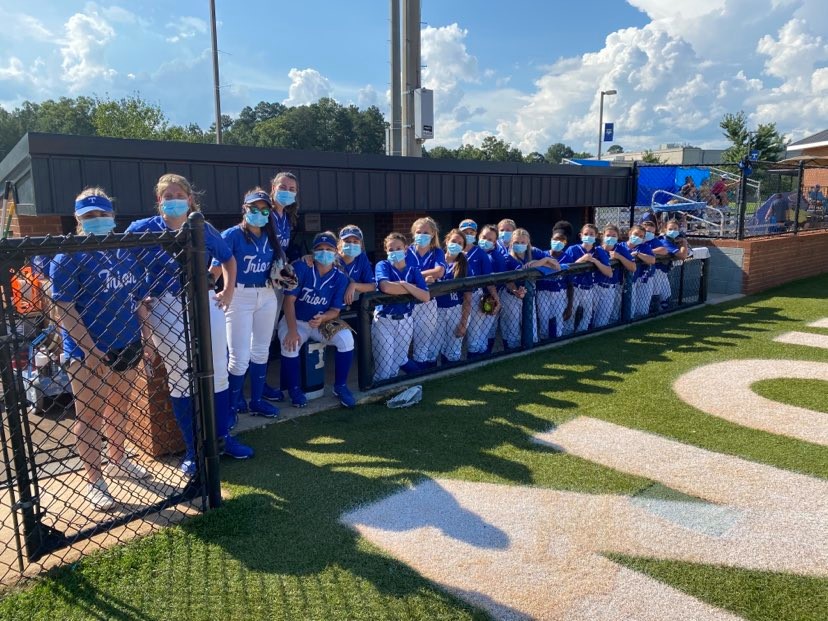 Early Lead For Trion Softball Sets Stage For Victory Over Rome

Trion Softball defeated Rome 9-1 thanks to a strong start. Trion scored on a single by Lexi Baker and a single by Kinzleigh Turner in the first inning.
The Lady Dogs scored three runs in the fourth inning. Chloe Murdock, Baker, and Ransley Lawrence each had RBIs in the big inning.
Lawrence was the winning pitcher, she lasted six innings, allowing three hits and one run while striking out eight and walking zero.
McNitt led things off in the circle for Rome. She lasted five innings, allowing nine hits and nine runs while striking out two.
Trion racked up nine hits in the game. Lawrence and Baker all had multiple hits. Lawrence went 3-for-4 at the plate to lead in hits.
Covington led Rome with two hits in three at bats.
| | 1 | 2 | 3 | 4 | 5 | 6 | 7 | R | H | E |
| --- | --- | --- | --- | --- | --- | --- | --- | --- | --- | --- |
| ROME | 1 | 0 | 0 | 0 | 0 | 0 | X | 1 | 3 | 7 |
| TRION | 3 | 2 | 0 | 3 | 0 | 1 | X | 9 | 9 | 1 |
"Powered by Narrative Science and GameChanger Media