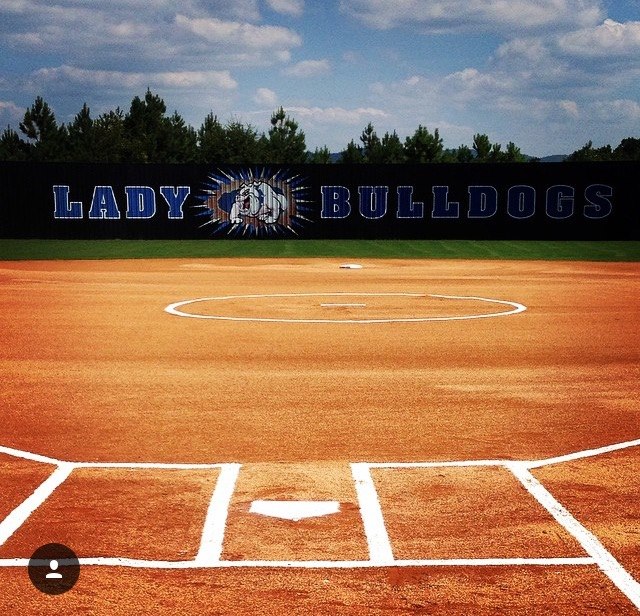 Two Pitchers Work Together As Trion Defeats Model In Shut-Out
Trion Lady Softball hosted its home opener for the season on Tuesday. The Lady Dogs hosted the Model Blue Devils in a non-region matchup. "I was very pleased, we did a lot of the little things right and played our brand of softball. Ultimately we got a solid team win with great effort. There is still plenty of work to be done, but overall an excellent opener for the Lady Dogs," Head Coach Lanham said.
Trion defeated Model 8-0 as two pitchers combined to throw a shutout.
Trion fired up the offense in the first inning, as an error scored two runs.
Trion notched four runs in the third inning. Aubrey Burke, Lexi Baker, and I'Ziah McCutchins all moved runners across the plate with RBIs in the inning.
A single by Reaves in the fourth inning was a positive for Model.
Burke got the start for Trion. Burke allowed one hit and zero runs over four innings, striking out six and walking zero.
Ransley Lawrence induced a groundout from McCord to finish off the game.
Chamberlain led things off in the circle for Model. The hurler surrendered seven runs on seven hits over three innings, striking out four and walking one. Reaves threw one inning in relief out of the bullpen.
Trion racked up nine hits in the game. Lawrence, Baker, and Bailey Smith all managed multiple hits. Lawrence went 3-for-3 at the plate to lead Trion in hits.
Trion Roster
Player # Name Position(s) Bats Throws
1 I'Ziah McCutchins L R
2 Jenna Mosley B R
3 Aubree Weaver R R
4 Anna Brown R R
5 Madison Huskey R R
7 Bailey Smith R R
9 Lexi Baker R R
10 Kinzleigh Turner R R
11 Brinlee Brown R R
12 Brystal Bowman R R
13 Vanessa Hernandez R R
17 Addison Hegwood-Anderson L L
18 Aubree Hines R R
19 Ransley Lawrence R R
21 Mollie Edge R R
22 Aubrey Burke R R
Next up for the Lady Dogs will be a game Monday at home vs LaFayette at 5:30 p.m.