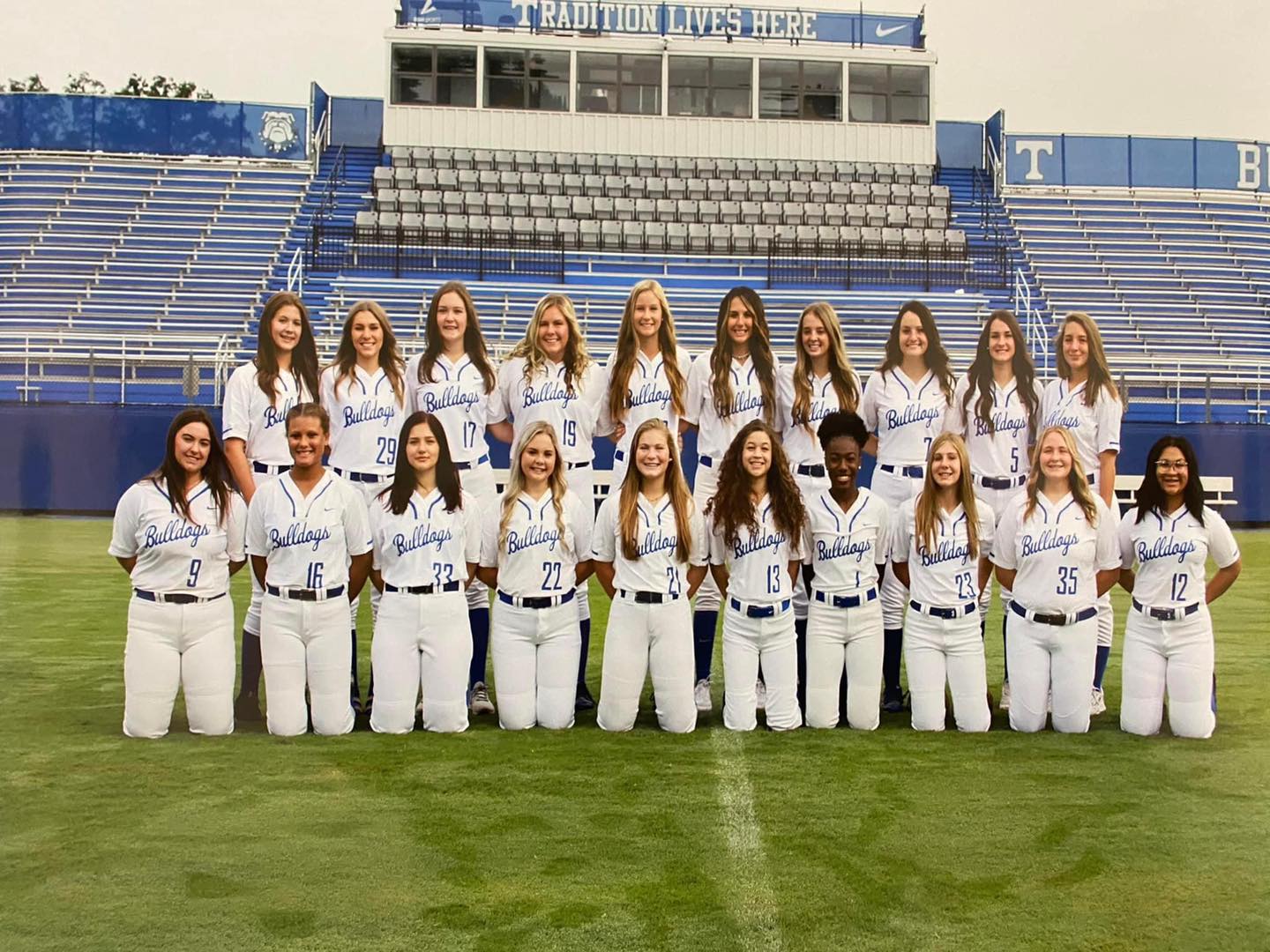 Trion Softball traveled to Cartersville on Saturday and walked away with huge wins over 7A McEachern and 5A Cartersville.
Lexi Baker came to ballpark and meant business on Saturday, tallying four hits and leading Trion to a 9-1 win over 7A McEachern.
Baker hit a cycle in the game, tripled in the first, singled in the second, doubled in the fourth, and she homered in the sixth inning of the McEachern game. (she also homered in the Cartersville game)
Brystal Bowman was credited with the victory. The righthander went six innings, allowing one run on six hits and striking out one.
Trion collected 12 hits in the game. Baker, Bailey Smith, and Mollie Edge each managed multiple hits. Baker led with four hits in four at bats.
TRION vs CARTERSVILLE 
In the next game played on Saturday, Trion jumped out to an early lead over Cartersville and took home a 5-2 victory.
Trion scored on a fielder's choice by Ransley Lawrence in the first inning and a single by Bailey Smith in the second inning.
In the bottom of the first inning, Cartersville tied things up at one when Arnold singled on a 0-1 count, scoring one run.
Trion pulled away for good with one run in the second inning. In the second Smith singled on a 1-1 count, scoring one run.
Aubrey Burke led things off in the pitcher's circle. Burke allowed three hits and two runs over six and two-thirds innings, striking out nine.
Perkins led things off in the circle for Cartersville. The hurler lasted six innings, allowing six hits and five runs while striking out seven. #24 threw one inning in relief out of the bullpen.
The Bulldogs socked one homerun in the game. Lexi Baker had a dinger in the fifth inning, her second of the day.
Trion tallied seven hits. Baker and I'Ziah McCutchins all had multiple hits. Baker went 3-for-3 at the plate to lead the team.