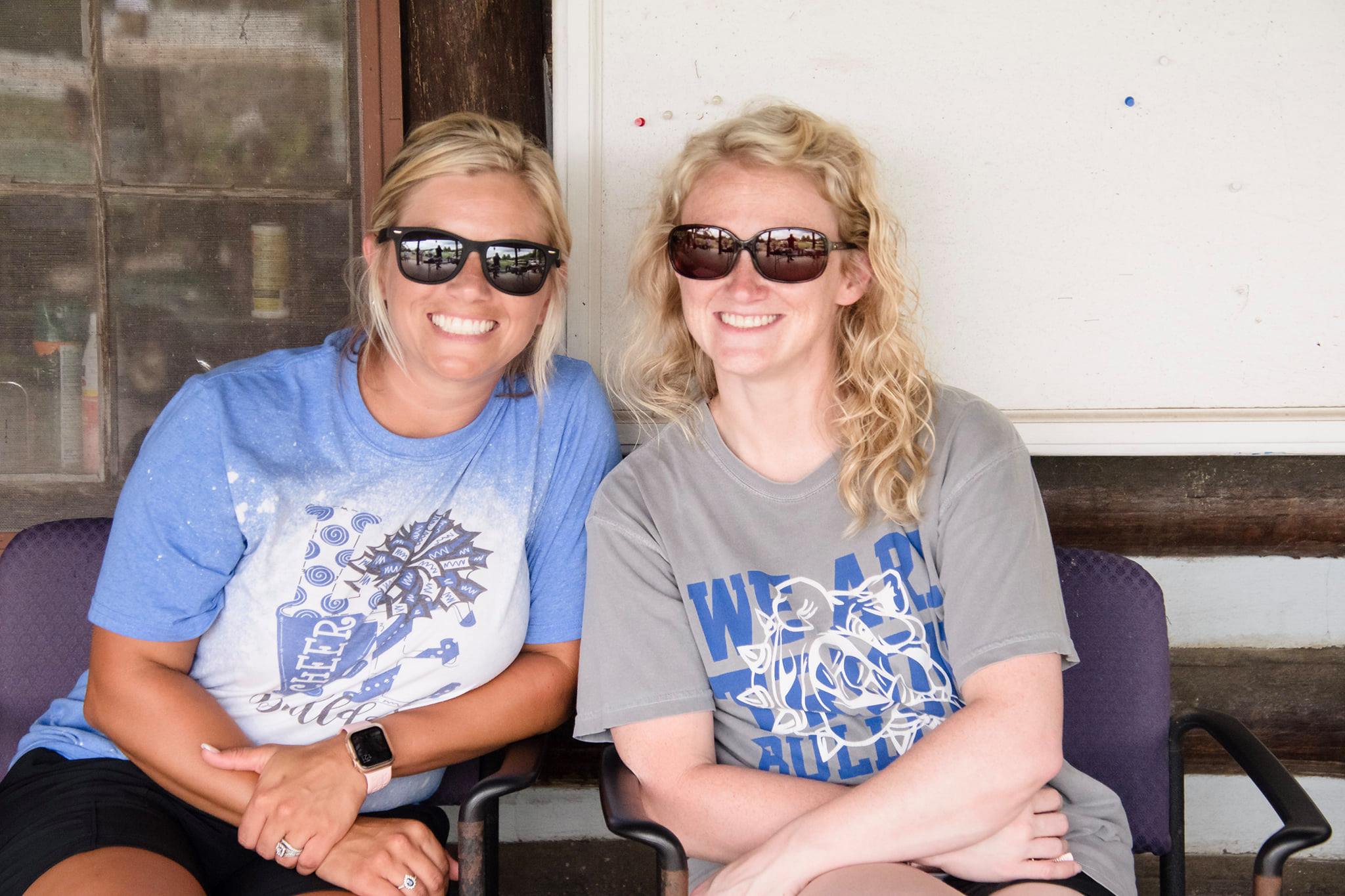 Trion High School's Cheerleading program joined the group of 48 players in cheering for good weather, as the clouds held the rain just long enough for the course's owners, Jana Bledsoe and Randy Henderson, to raise money towards this season's expenses.
These funds will help THS Cheerleading competition and sideline squads purchase new uniforms. And because of the community's deep commitment to education and the betterment of children, all had a reason to yell, Go Bulldogs!
The all-day tournament is now three years old, and members of the Trion Golf Couse look forward to contributing. In addition to proceed from players, Trion Golf Couse has been creative in helping to find ways to raise money.
"The cheerleading team organizes a raffle," said Bledsoe when asked about how the tournament is structured, "and the golf course donated some merchandise we raffled away to visitors who purchased tickets. The team visited various sponsors and obtained different prizes like Yeti coolers and some cool hats from the high school that have the Trion City Schools logo on them, as well. In addition to the players purchasing tickets, we had some people who saw our Facebook post announcing the raffle and drove up just to buy raffle tickets in support of the school."
Just around the edge of the tee boxes, signs marked local businesses as sponsors of each hole. Bledsoe said the students secured those sponsorships on their own.
Coaches Kayla Willingham and Hayley Tanner lead Trion's cheerleading program, one with a reputation for being one of the best in the state. However, these educators are working to pass on far more than school spirit and executing a state championship worthy tumbling pass.
"We try to help build their personal skills and their communication skills by teaching them how to be good citizens," Willingham explained. "We also teach gratitude; when we participate in fundraisers, we ask our team to write thank you cards. Anytime we take them out in public, they know that they represent Trion, and they represent their team."
Both Tanner and Willingham have recently taken the reins as coaches in the past three years. In staying with Trion's deep community roots, they were also both students and cheerleaders themselves when they attended high school in the system. So, the need to give to their hometown comes naturally.
"We are really grateful to the Trion Golf Couse for helping us out," Tanner said. "We are also so proud of our girls. We have the sweetest group of kids; they're so respectful and kind. I think they really do a great job of showing the players that they're thankful for their support in coming out today."
"Giving back is important to the Trion Golf Course because it's important to each of us as individuals," Bledsoe added. "We all grew up here and we do our best to help. Trion has always been known as a very supportive community. No matter what the event, whether it's educational or sporting, everybody in the town bands together and supports it."