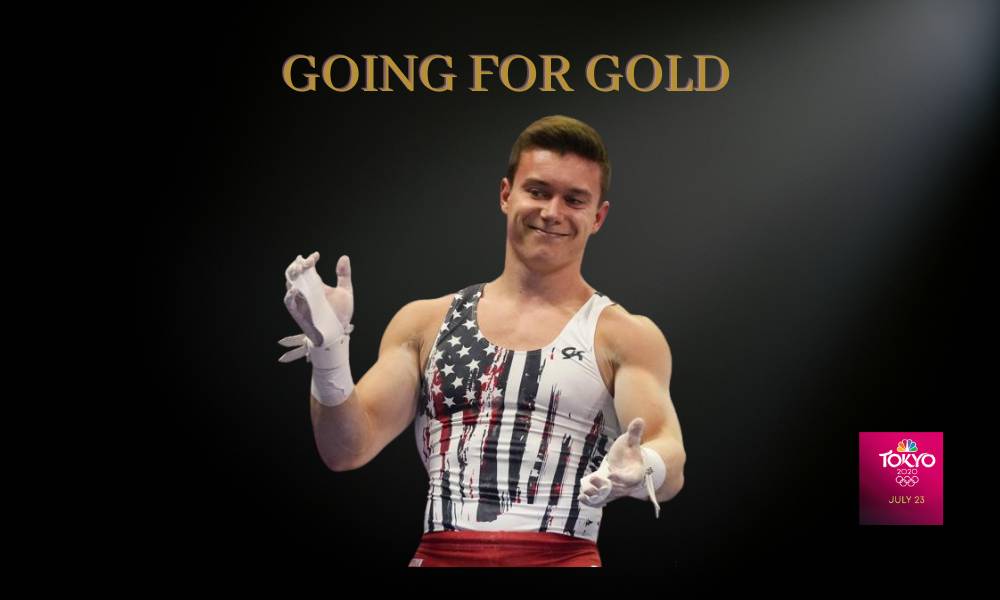 Summerville, Ga resident Brody Malone begins his quest for Olympic Gold.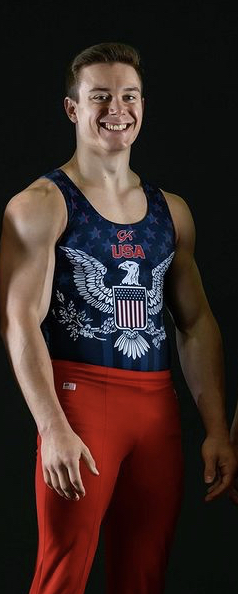 Artistic gymnastics competition at the Tokyo Olympics begins Friday with the men's qualification session.
Men's qualification is divided into three subdivisions for competition. The U.S. is in Subdivision 3 and will start on the parallel bars, then rotate through the apparatuses following the Olympic order (floor exercise, pommel horse, rings, vault, parallel bars, high bar).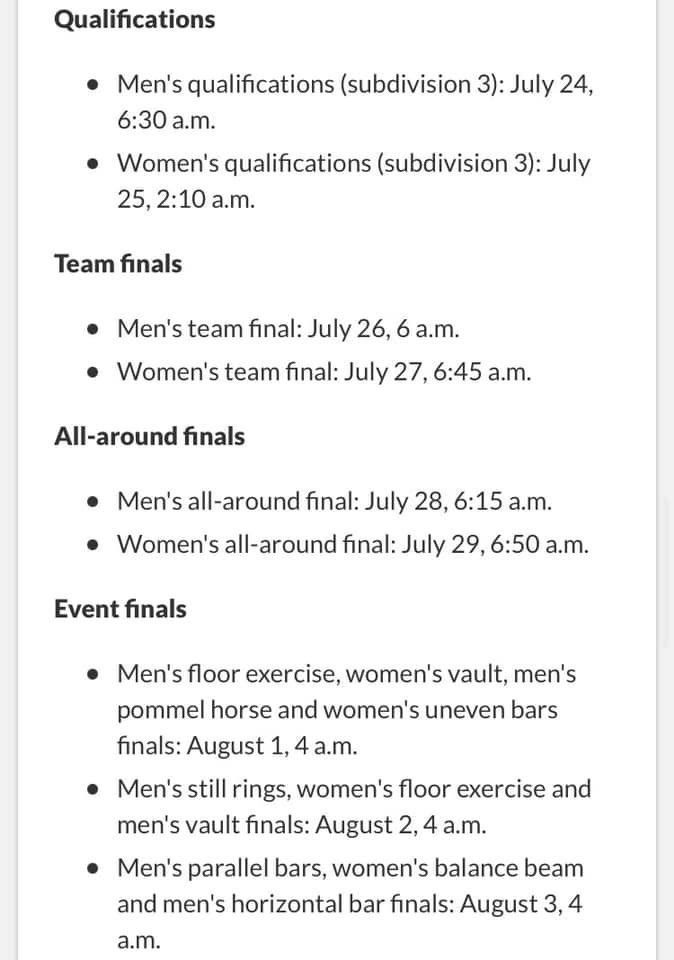 Full field:
Subdivision 1: Mixed Group 1 (Romania, Croatia, Malaysia, New Zealand, Belarus, Ireland), Ukraine, Russian Olympic Committee, China, Mixed Group 3 (Netherlands, Israel, Cyprus, Egypt), Spain
Subdivision 2: Switzerland, Brazil, Great Britain, Mixed Group 6 (Hong Kong, Mexico, Armenia, Canada, Bulgaria, Nigeria, Greece), Japan, Mixed Group 4 (Vietnam, Australia, Kazakhstan, Sweden, Albania, Cuba)
Subdivision 3: Germany, Chinese Taipei, Mixed Group 5 (Turkey, Italy, Philippines), Mixed Group 2 (France, Uzbekistan, Norway, Lithuania, Azerbaijan), United States, South Korea
Every gymnast, whether competing for a team or as an individual, competes in the qualification round, as it serves as the qualifier for the team final, all-around final, and the event finals. Any athlete attempting to qualify for the all-around final has to perform on all six events in order to get a cumulative all-around score. Otherwise, they will only be in contention to make individual event finals and/or team finals if they are competing as part of a team.
Tokyo Olympics
Watch all the action from the Tokyo Olympics live on NBC.
Missed the Tokyo Olympics Opening Ceremony?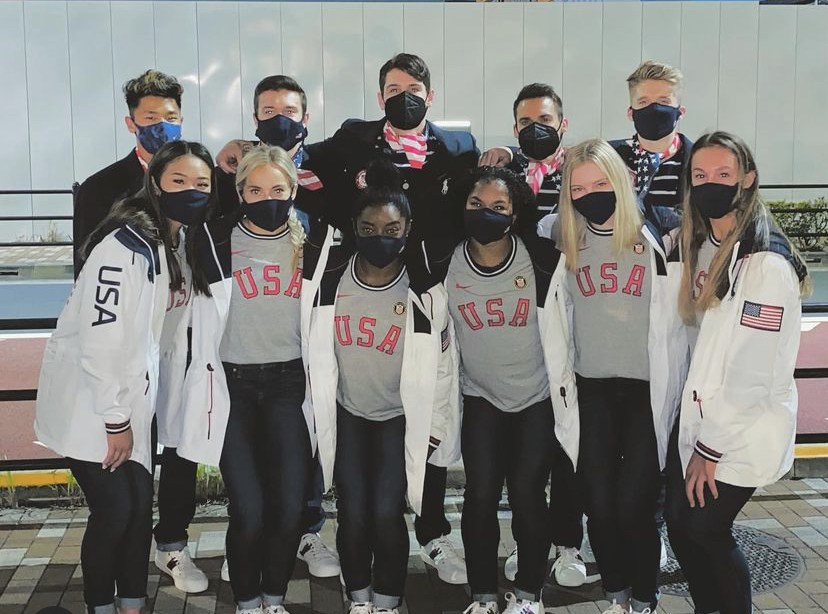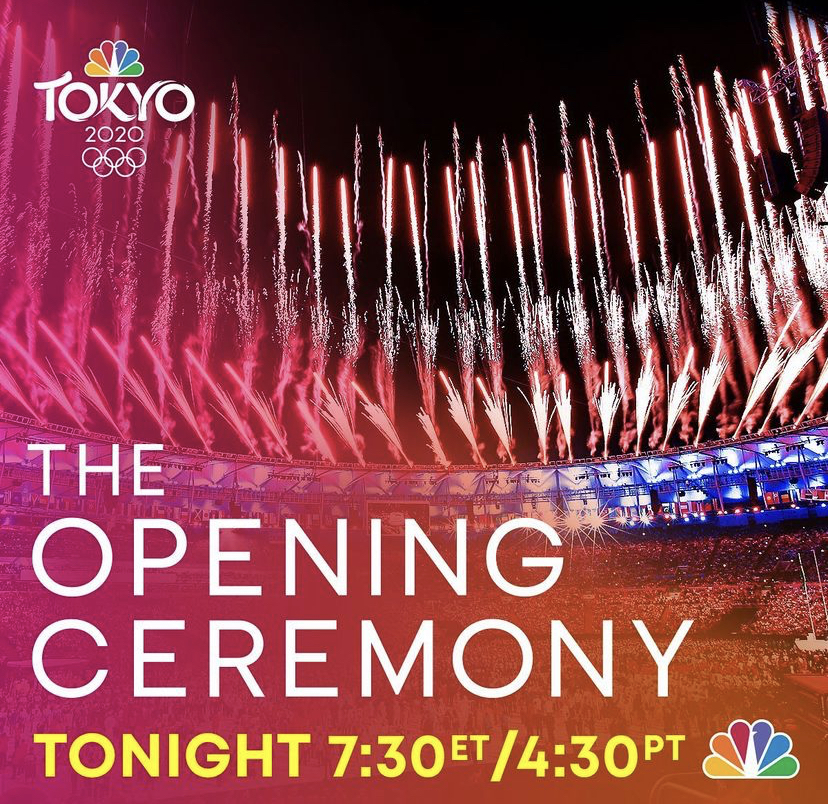 Watch a primetime replay of the Tokyo Olympics Opening Ceremony on NBC tonight at 7:30 p.m. ET. On that broadcast, Leslie Odom Jr. will tell the story of the hopes and dreams of Olympians in an opening vignette, Dwayne Johnson will introduce Team USA, and Uma Thurman will narrate a special feature leading into the Parade of Athletes.