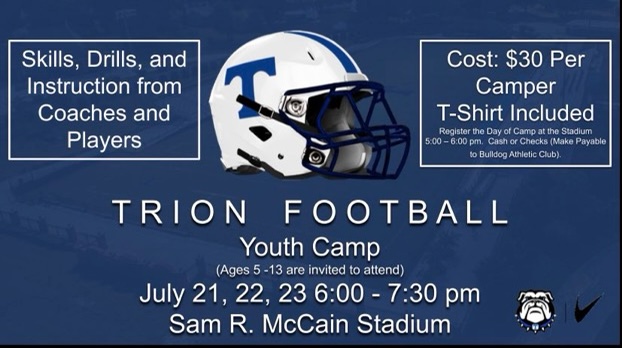 Bulldog Head Coach Sean Patrick has released the dates for the upcoming Trion Football Youth Football Camp.

The camp will be held July 21, 22, and 23 from 6:00-7:30 pm at Sam R. McCain Stadium.
Players ages 5-13 are invited to attend.
Cost is $30 and can be paid at registration the first day of camp from 5:00-6:00 pm.
Each camper will get a t-shirt and instruction, skills, and drills from current Bulldog coaches and players.