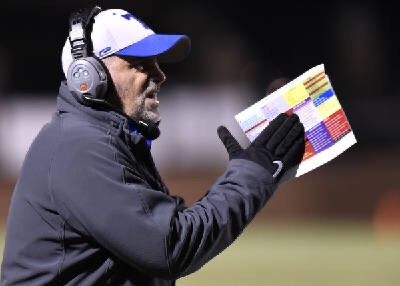 Justin Brown is stepping down as the Head Football Coach of the Trion Bulldogs.

After what seems to be a lifetime in Blue, Brown is hanging up his whistle.
Brown's coaching record at Trion is 53-36.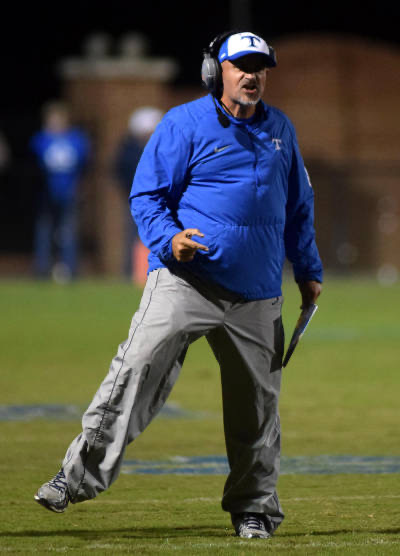 "I have been here for twelve years.  That's a long time in the football business these days.  My kids are grown.  My daughter is graduating this year, I'm so thankful they were able to go to Trion.  Now is a great time for me to look at some other opportunities.  I've been blessed here to be able to coach great kids.  I've been able to coach with great guys, and we've been able to have a lot of success.  I can't wait to see what the future holds," Brown told AllOnGeorgia.
As far as the hiring process, TCS Superintendent Dr. Phil Williams said, "We will be patient and the process will be lengthy. Coach Brown has left the program with Bulldog Pride, and we won't settle for anyone less than the absolute best for our kids and our school."
Trion's Athletic Director Jason Lanham had this to say: "I would like to personally thank Coach Justin Brown for his many years of service to Trion High School.  During Coach Brown's time here he has had many great accomplishments. Coach Brown definitely leaves our football program better than he found it. As we move forward, it will be the goal of the athletic department and school administration to find the absolute best fit for our kids, our community, and our school. Trion is a truly special place, with a rich football tradition, and this coaching hire will draw much attention from both within the system and outside sources. At the end of all this, we will search relentlessly to find the right person to do what is best for Trion."
Trion High School Principal Bryan Edge released the following statement:
"On behalf of the administration and athletic department of Trion City Schools, we would like to sincerely thank Coach Justin Brown for his 12 years of dedicated service to the school system as both a coach and teacher. Coach Brown has served as our head football coach for the past eight seasons and has attained a tremendous amount of success on the football field. Coach Brown has served his Alma Mater well and has decided that the timing is right for him to step away from his duties as the head football coach at Trion High School in order to pursue other opportunities and endeavors. Trion City Schools and the community appreciate Coach Brown's hard work and dedication to the Bulldog Football Program and we all wish him good luck and success in the next phase of his life and career."