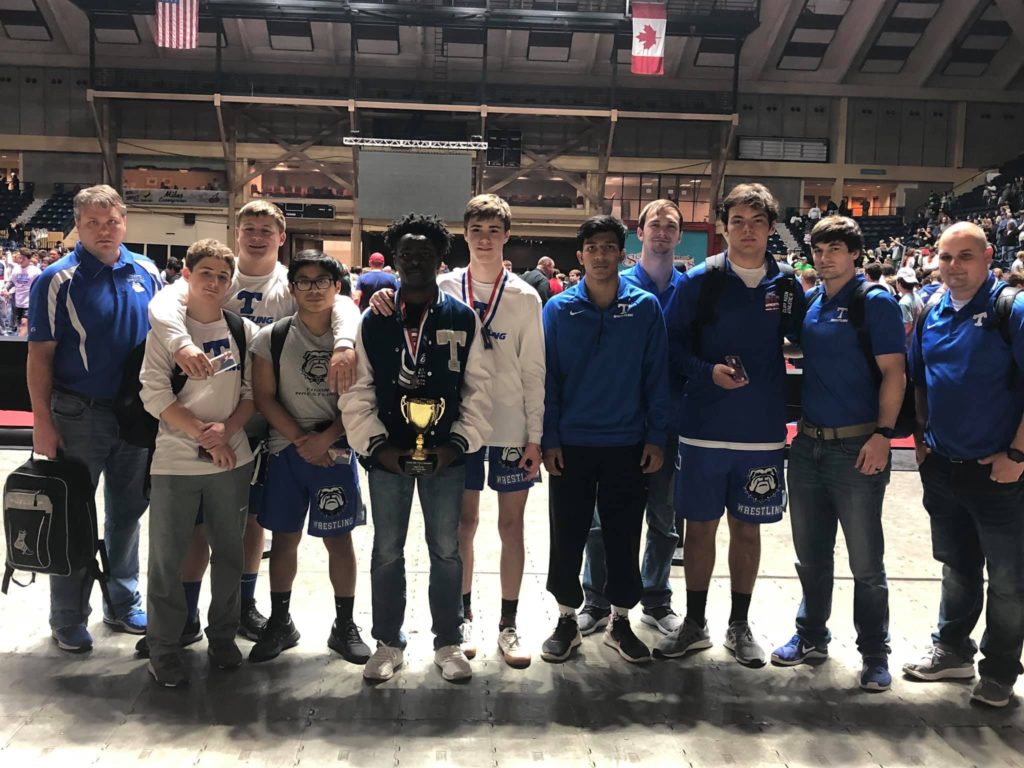 Trion Wrestling wrapped up the 2018-2019 High School Wrestling season over the weekend at the GHSA traditional State Tournament in Macon. "It has been a great season and the future looks to be bright. The team gained an incredible amount of experience this weekend which will be beneficial when they return next season," Coach Brock said.

The Bulldogs advanced nine wrestlers to state tournament and eight found a spot on the podium as state placers.
The Bulldogs finished fourth in team points.
GHSA State Championships Results for Trion
1A-106
Daegan Vaughn (37-11) scored 13.0 team points.
Vaughn earned three victories by Fall on his way to a 6th Place Finish.
1A-113
Alonzo Francisco (23-10) scored 11.0 team points.
Francisco picked up two pins and finished 5th for the Bulldogs.
1A-120
Ethan Madaris (33-9) scored 6.0 team points.
 Ethan Madaris had a Major victory and placed 6th.
1A-132
Bowden Brock (29-15) scored 11.0 team points.
 Bowden Brock earns two pins and a 6th place finish.
1A-138
Chris Pace (26-10) scored 17.0 team points.
Chris Pace picked up three pins for Trion including a Fall in the 5th Place bout.
1A-145
Lincoln Maddux (29-8) scored 13.0 team points.
Maddux earns two Falls in the State tournament and finished 5th.
1A-220
Alex Stewart (35-6) placed 4th with two pins and scored 16.0 team points.
1A-285
Clay Baker (27-15) scored 9.0 team points.
 Baker scored two pins and finished 6th.