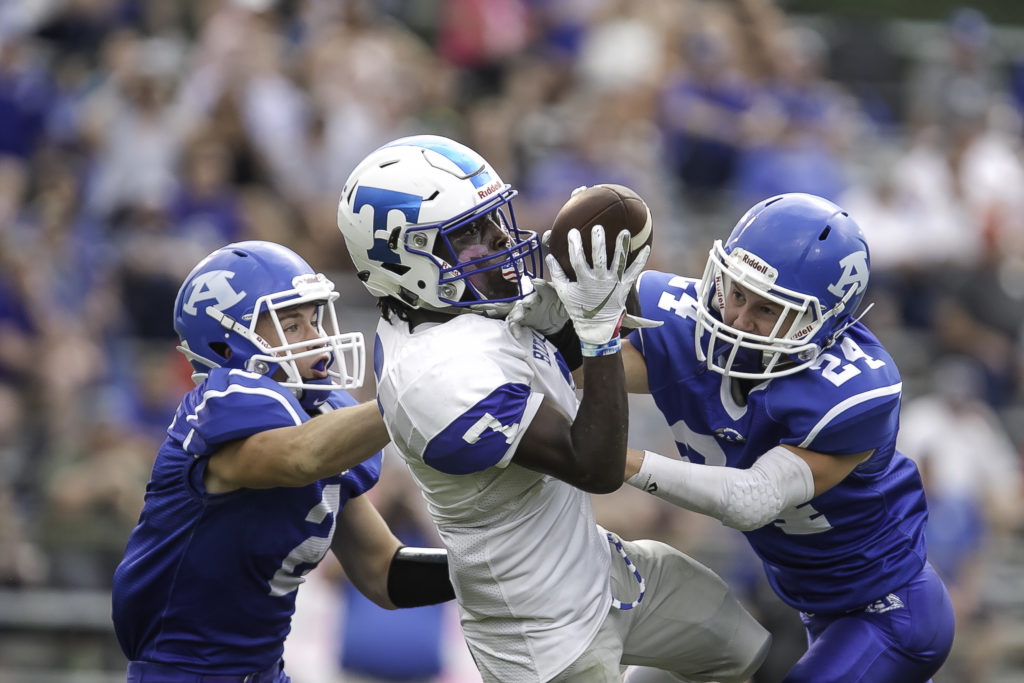 The Trion Bulldogs opened up their final non-region game by scoring 35 unanswered points and rolled up 296 yards of offense in the first half on their way to a 48-13 victory over the Armuchee Indians Friday night.
Trion's offense dominated the game with 500 total yards of production. Trion spent time during practice working on new protection schemes to allow QB Lincoln Maddux more time in the pocket, according to Coach Brown. The extra work paid off as Maddux went 4 for 6 passing with 130 yards in the air. "The O-line had a great night, Lincoln played great…very efficient," Coach Brown said.
Several Bulldogs got in on the scoring, including Chris Pace, Will Wyatt, Bryce Wallin, Hagen Willingham, and Brantley Hastings.
While the Armuchee defense found ways to limit Willingham's running game to 75 yards, Willingham picked up 46 yards on two receptions, including a 37-yard touchdown pass from Maddux in the 3rd quarter.
Chris Pace led the Bulldogs in offense rushing with 108 yards on only six carries, and tacked on 37 yards receiving.
Sophomore Brantley Hastings had the longest run of the night, a 74-yard touchdown run down the sideline in the 4th quarter to take the air out of Armuchee's comeback attempt.
The Bulldog coaching staff has taken the team on a complete 180 since the opening scrimmage loss to LaFayette. Continuing to correct mistakes every week, Trion coaches have isolated mistakes and refocused on strengths. "The scrimmage with LaFayette was a wake up call for us," Coach Brown said. And 'woke' the Bulldogs are, as they sit 3-0, heading into Region play. "I'm extremely proud for how they've stayed together after a rocky start and have committed to work," Brown said.
Undefeated Trion heads into Region 6-A play next Friday, on the road, against North Cobb Christian. The region match-up is currently in the runoff for the High 5 Sports Fox5Atlanta game of the week.