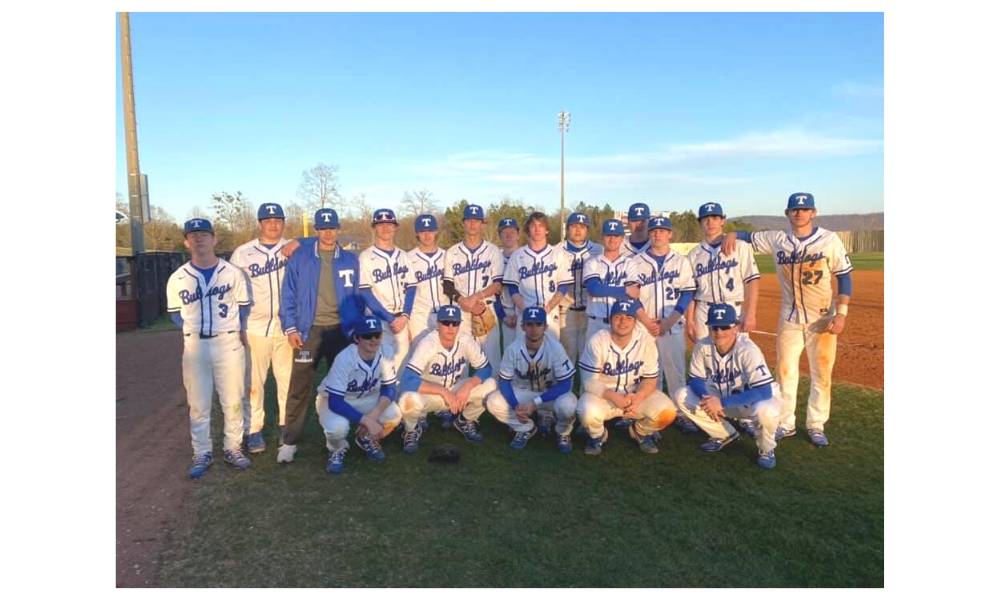 Trion Bulldogs Sweep Drew Charter School Senior Academy in a Doubleheader on Monday
In game one the Bulldogs defeated Drew Carter 15-0.
Game two saw  Brandon Dover get in the zone, collecting four hits and leading Trion  to a 11-1 win. Dover singled in the first, singled in the second, singled in the third, and doubled in the fifth.
The early lead helped propel the Bulldogs to victory. Trion scored on an error, a walk by Toby Maddux, and a double by Carter Conley in the first inning.
Later in the third inning, Trion put up four runs. Dawson Brown, Dover, and Brody Brown each had RBIs in the frame.
Cayden Watson got the start on the mound. The pitcher allowed one hit and one run over five innings, striking out six.
Lincoln Farrar led Trion with two stolen bases, as they ran wild on the base paths with eight stolen bases.
Trion's Spring 2021 record improves to 9-6.
Upcoming games:
Game @ Darlington: Tue, Apr 06 4:30PM EDT
Game vs. Christian Heritage: Fri, Apr 09 5:30PM EDT
Game @ Gordon Lee: Tue, Apr 13 5:00PM EDT