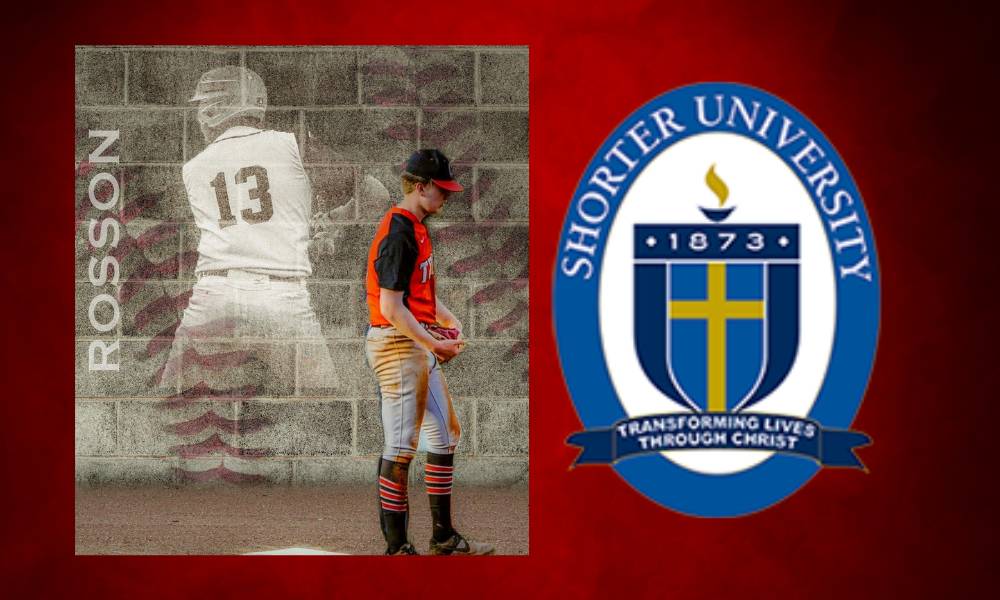 Chattooga High School Senior, Rett Rosson will be continuing his education and baseball career at Shorter University. A scholarship signing ceremony was held Monday, March 29 at CHS in which Rett celebrated with his family and friends.


"Rett loves the game of baseball and really wants to play at the next level. He has worked hard in the recruiting cycle to get himself noticed in order to have that opportunity. Shorter took notice of his potential and his hard work paid off," Indian Baseball Coach, Jason Lee said.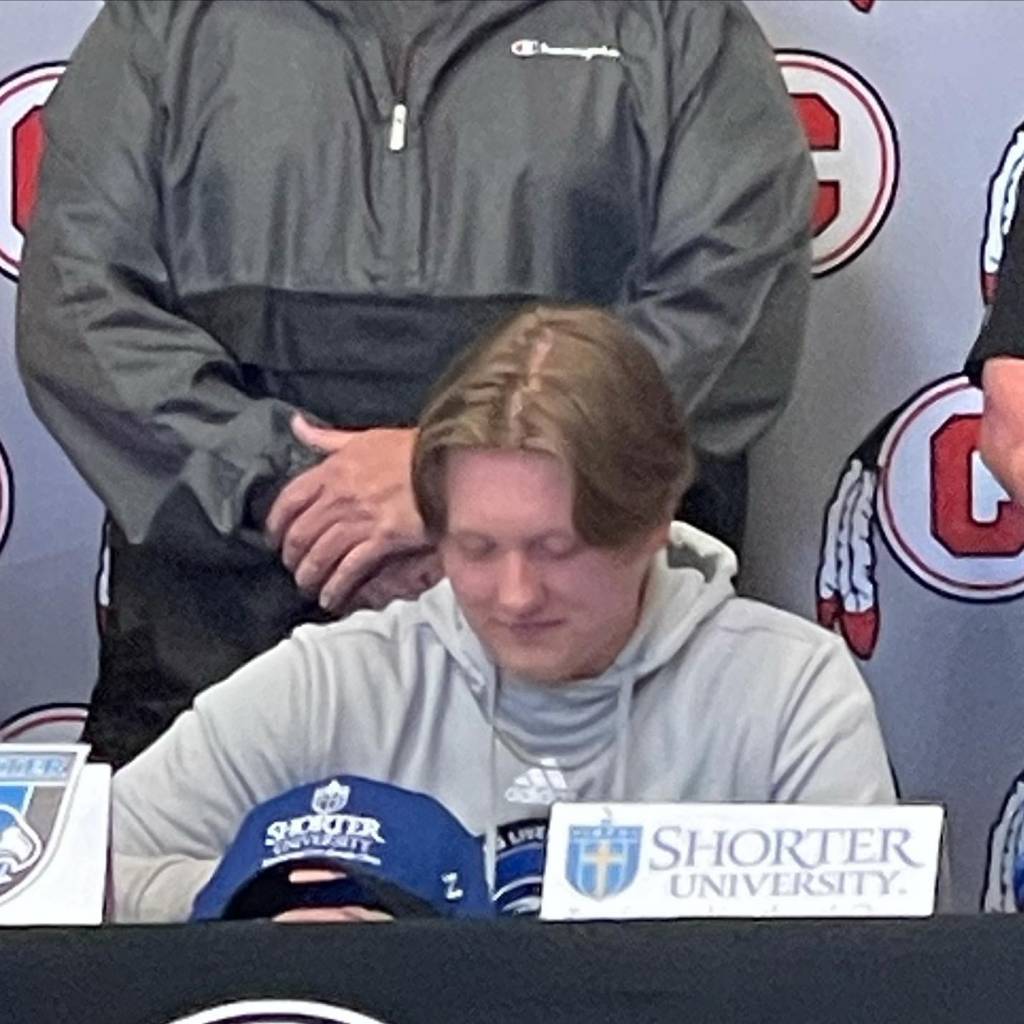 Rett Rosson has been playing baseball since he was a three year old toddler, but his parents are quick to point out he attended his first Rome Braves baseball game when his mom was pregnant with him.
"I'm very excited to be continuing my baseball career. It's been a dream of mine for as long as I can remember to play college baseball and it feels great to make that a reality," Rosson said.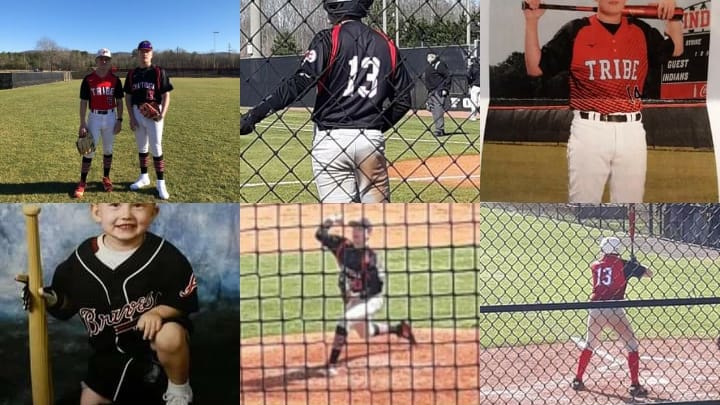 Through the years of rec ball, travel ball, middle school, and high school ball, Rett said his most memorable moment in baseball would be in 14u, "when I had a walk-off hit to put our team into the district championship."
Rett has played baseball for Coach Jeffery Jarrett since he was six years old. "Rett is a hard worker, he is very deserving of a chance to play at the next level, he will be an asset to Shorter's team," Jarrett said.
Rosson currently plays 3rd, Shortstop, and pitches some for the Indians.
In today's time era of travel ball, a high school season isn't usually enough time to get the work in, "I work a lot by myself in the off-season. I hadn't played much summer ball since my eighth-grade year until last summer where I played summer ball for Mick Allen," Rosson said.
Rosson said the COVID pandemic which took away his junior season, " COVID didn't have an extreme impact on my recruiting. Most of my other looks and offers came from schools up north and they just viewed my film. COVID did impact recruiting camps. A lot of camps were canceled, but once everything got back going it was all pretty normal."
"I really liked what all I heard from Coach Timmons and the way he is handling the baseball program at Shorter. It also helps that it's not too far from home, so it just seemed like Shorter was right in the wheelhouse for me," Rosson said.
Rosson knows the adjustment to college will be tough, "I'm definitely going to miss just having fun with my friends. I'm sure I'm going to have just as much fun if not more in the future, but I'll never forget the times I've had with my friends while in high school."
As far as what coaches had impacted his baseball career the most, Rett said, "For most of my life I played baseball for Jeffrey Jarrett and he helped me more than he knows. Some of the most fun I've ever had has been playing for Jeffrey and I can't thank him enough. I also want to mention Coach Shank. For the short time that he was my high school baseball coach, he always coached me to play hard and play the game right."
Mike Shank who was the CHS head coach for two seasons had this to say, "Rett is a great kid, I coached him for two years and enjoyed working with him. I'm looking forward to seeing him play at the next level."
Shorter University is a private Baptist university in Rome, Georgia.
Rosson will be majoring in Sports Management.