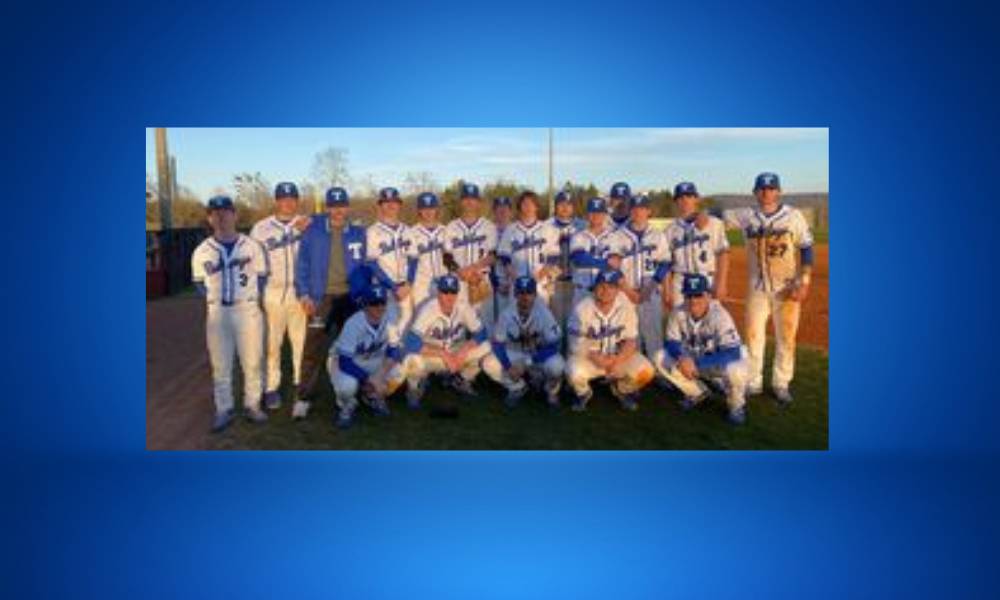 Trion Bulldogs Baseball Grabs Lead In Sixth Inning For Victory Over Bowdon

The Trion Bulldogs nabbed the lead late in the game in an 8-6 victory over Bowdon on Tuesday. The game was tied at four with Trion batting in the bottom of the sixth when Connor DeParlier singled on a 3-2 count, scoring one run.
Both pitching staffs had their hands full, frequently dealing with runners on base. Trion collected four hits and Bowdon had six.
DeParlier was credited with the victory. The righthander went five innings, allowing four runs on three hits and striking out eight. Ben Allen threw two innings in relief out of the bullpen. Allen recorded the last six outs to earn the save.
DeParlier went 2-for-3 at the plate to lead the Bulldogs in hits. Dawson Brown led Trion Bulldogs  with two stolen bases, as they ran wild on the base paths with six stolen bases. Trion  was sure-handed in the field and didn't commit a single error. Brantley Willbanks had the most chances in the field with 11.
Upcoming Schedule:
Game vs. LaFayette
Thu, Mar 11 5:00PM EST
Game @ Bowdon
Fri, Mar 12 5:00PM EST
Game @ Bowdon
Fri, Mar 12 7:00PM EST
Roster
Player # Name Position(s) Bats Throws
1 Jack Weaver P, OF, IF R R
2 Brody Brown P, OF, IF R R
3 Cayden Watson P, OF L L
4 Toby Maddux IF L R
5 Clay Chesley P, OF R R
7 Brandon Dover P, IF R R
8 Connor DeParlier P, OF R R
9 Texas Jones OF R R
11 Brantley Willbanks C R R
12 Jase Mason P, IF R R
13 Jackson Morrison IF R R
14 Lincoln Farrar IF R R
15 Nathan Willingham P, OF R R
16 Riley Blackwell OF R R
20 Landon Bandy OF, IF L R
22 Erza Adams IF R R
24 Brayden Broadrick P, C, IF R R
25 Ben Allen P, IF R R
27 Dawson Brown OF R R
28 Carter Conley C, IF R R
30 Bryce Cordell OF R R