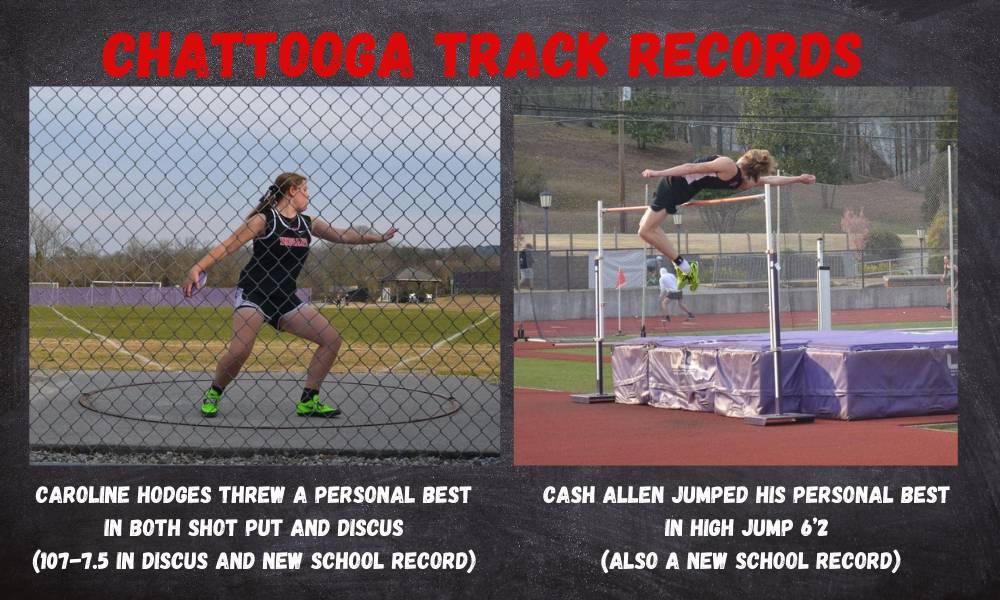 Chattooga's Track team competed at Darlington on Tuesday. It was a record setting day for the Indians.
Caroline Hodges threw a personal best in both shot put and discus, the 107-7.5 she recorded in discus is a new school record.
Cash Allen jumped his personal best in high jump 6'2″, also a new school record.
Coach Renee Beasley is thrilled with the results, but more pleased and thankful to be able to compete this year. "Last season we competed in one track meet before the shut down. It has felt so good being back outside on the track this year! We have competed in two track meets this season and with each meet the athletes have improved. They are excited to be able to compete again too. We have a mix of young and experienced athletes this year, but from our first two meets I'm excited for what's to come! Cash and Caroline will continue to put in the work and crush those records they've set," Beasley said.
Darlington Results:
Girl's
Caroline Hodges- 1st discus, 1st shot put
Kendra Heroch- 1st long jump, 1st 100m, 1st 200m
Sada Williamson – 1st high jump, 2nd 100 hurdles, 1st 300 hurdles
Kalei McNair – 5th 400m
Asia Johnson -4th long jump
Kha'nija Avery -3rd shot put
Boy's
Cash Allen -1st high jump
Troy Christopher- 2nd 400, 2nd 200m
Jared Davenport -5th in 800 m
Dashaun Thompson -3rd high jump, 5th in long jump
Nick Hester -3rd triple jump
Devon Heroch – 3rd shot, 5th discus