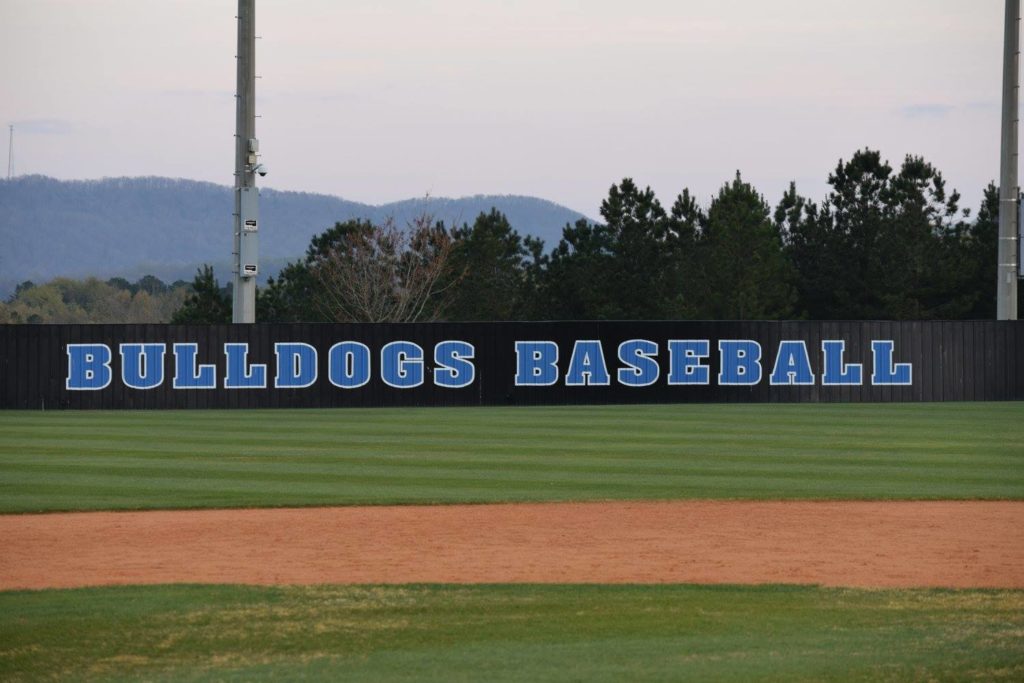 Trion Baseball bested Christian Heritage in a high-scoring affair, 13-6.
Christian Heritage opened up scoring in the first inning. #7 singled on a 3-2 count, scoring two runs.
The Bulldogs  evened things up at four in the bottom of the third inning when Jackson Morrison grounded out, scoring one run.
Trion pulled away for good with six runs in the fourth inning. In the fourth Connor DeParlier singled on a 1-1 count, scoring one run, an error scored two runs, and an error scored one run for the blue.
DeParlier was on the hill for Trion. The righthander allowed three hits and four runs over five innings, striking out six and walking one.
#11 toed the rubber for Christian Heritage. The hurler went three and a third innings, allowing ten runs on four hits and striking out two. #24 and #9 entered the game as relief, throwing two innings and two-thirds of an inning respectively.
DeParlier went 2-for-5 at the plate to lead Trion in hits.