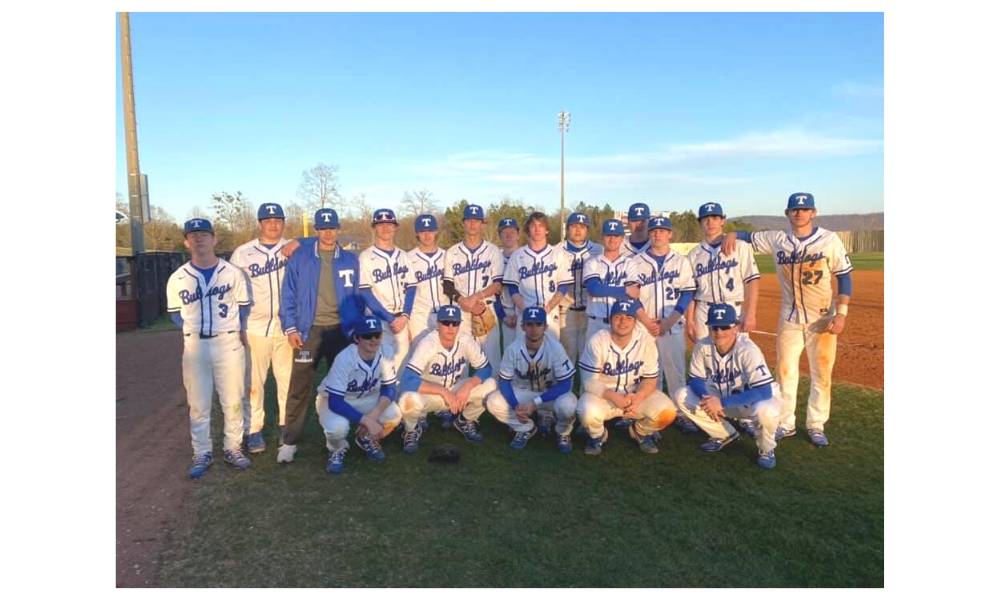 Trion Baseball jumped out to an early lead over Mt. Zion and took home a 10-6 victory on Thursday.

The Bulldogs scored on a single by Brandon Dover in the second inning, a sacrifice fly by Jackson Morrison in the second inning, and a double by Brantley Willbanks in the second inning.
Trion Baseball took the lead for good with four runs in the second inning. In the second Dover singled on a 2-0 count, scoring one run, Morrison's sac fly scored one run and Willbanks doubled on a 1-2 count, scoring two runs.
Mt. Zion scored three runs in the third inning. Mt. Zion's big inning was driven by a triple by Chandler and a single by Buller.
Dover led things off on the pitcher's mound for Trion. The righthander lasted six innings, allowing eight hits and six runs while striking out 14 and walking one.
Rinehart started the game for Mt. Zion. The bulldog lasted four innings, allowing four hits and seven runs while striking out six. Buller and #12 entered the game from the bullpen, throwing two innings and one inning respectively.
Brody Brown led Trion Baseball with two hits in three at bats. The Bulldogs stole 11 bases during the game as four players stole more than one. Bryce Cordell led the way with two.
Rinehart went 3-for-4 at the plate to lead Mt. Zion in hits.