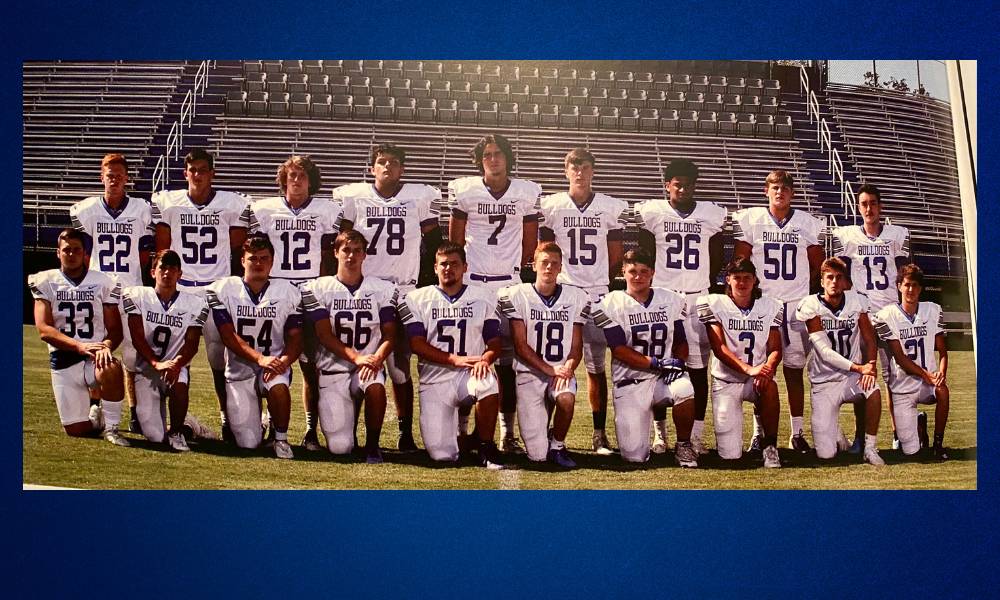 Coach Sean Patrick and his Trion Bulldogs are gearing up for their first Spring Practice. Last year due to Covid shutdowns, spring practice consisted of lots, and lots, of zoom calls.

Spring for the Blue and White will start April 28th and go through May 14th. "I'm am so pumped about spring, and I think our kids are excited too," Coach Patrick said.
"I'm anxious to see how far we've come since last season, especially physically. We were so young last season. It's been cool to see how our kids' bodies have changed, and are changing due to the weight room. We have to be more physical as a football team, so we are going to knock the crap out of each other for ten days."
Offensively, Coach Patrick says he's thankful to not be installing a new playbook from scratch. "We can build on what we started last season. I'd like to see us be able to spread it around a little bit and complete some balls. We must improve in our passing game. Must improve on the OL, which I fully believe we will." In the season opener last year against Coosa, Trion's QB1 went down with a broken leg. Patrick is hopeful the air game will be more effective this season with a healthy roster.
Defensively, he says the team will look different and will be installing a lot during spring, adding "again, we must improve along the the lines of scrimmage".
Changes to the coaching staff are coming as well, Patrick says he hopes to have the coaching staff finalized by Spring Practice. "I'd love for some of the new additions to be able coach this spring, although that may be difficult due to them having for finish out their contracts at their old schools."
After Spring there's Fall and over a dozen returning seniors.
Coach Patrick has released the Bulldogs schedule for the 2021 season.
"I was looking into a spring scrimmage but decided to do an inter squad game instead. I think the purpose of spring practice is to install and teach. And I want to be able to do that without having a game against another team looming over our heads. Heck, this is our first spring and still have a lot to teach," he said. The Blue/White game will be played May 14th.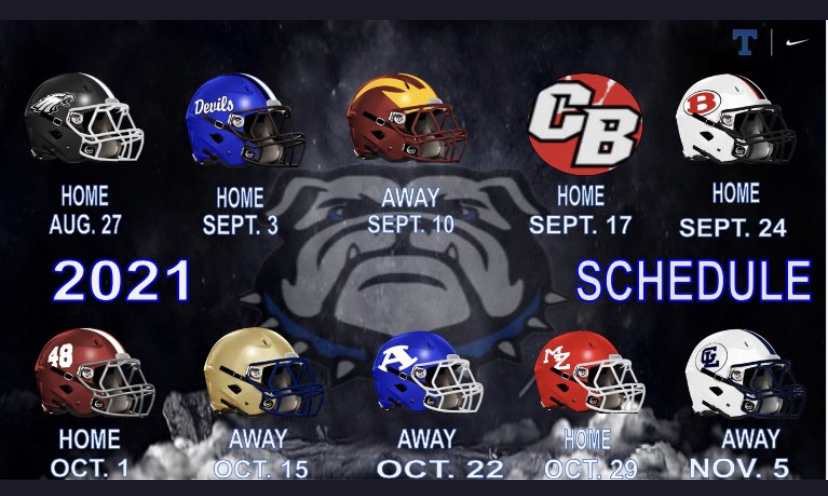 How the 2021 schedule looks:
Lots of home games: The Bulldogs spent most Fridays on the road last season, that will change this year. "All those homes games are awesome. Hopefully we'll give the home crowd something good and exciting to watch." Trion will play a pre-season scrimmage against the Ramblers of LaFayette on August 13th at Sam McCain Stadium.
1) Coosa- Home
2) Model- Home
3) Dade County- Away
4) Cedar Bluff (AL)- Home
5) Bowdon- Home
6) SE Whitfield-Home
7) BEST Academy-Away
8) Armuchee- Away
9) Mt. Zion-Home
10) Gordon Lee-Away
"I'm excited about our schedule. Ready to get started. We play a lot of good teams and need to improve daily to compete."