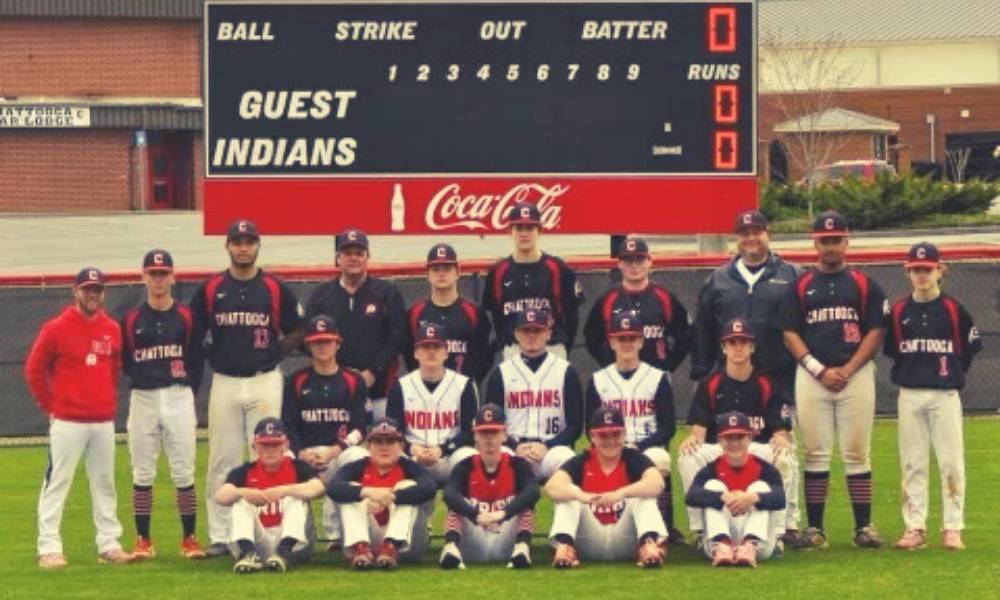 After a rough 0-13 start to the season, Chattooga Baseball picked up its first two wins Monday in a doubleheader over Gordon Central. The Indians won 16-4 and 20-3.
In game one the biggest moment of the game came when Zander Cook hit a three run homer. Game two saw Billy Settlemoir hit a two run homer.
"We've played a lot of games and our goal has continually been to get better and never back down. Even when you are not winning much, you can strive to learn and improve in every facet of the game. There's a lot to learn when you are facing adversity. Those lessons can teach you a lot about life. At the end of the day that's where we want our student athletes to be successful—-in life. That being said we know they are out there playing a game, making memories and having fun, and that's a lot easier when you have games like last night. They really hit the ball and played well. It was nice to get in the win column. We want to build on this momentum and carry it over tonight," Indian head coach, Jason Lee said.
Upcoming Schedule for the Indians:
Wed. Mar 24 *Gordon Central Home 5:30
Fri. Mar 26 *Gordon Central Away 5:00
Mon. Mar 29 *Dade Home 5:30
Wed. Mar 31 *Dade Away 5:00
Fri. Apr 2 *Dade Home 5:30
Sat. Apr 3 Christian Heritage Away 1:00
Mon. Apr 12 *Coosa Home 5:30
Wed. Apr 14 *Coosa Away 5:00
Fri. Apr 16 *Coosa Home 5:30
Mon. Apr 19 *Fannin County Away 5:30
Wed. Apr 21 *Fannin County Home 5:30
Fri. Apr 23 *Fannin County Away 5:30
Roster for Chattooga Baseball:
Player # Name Position(s) Bats Throws
00 Nick Hester C R R
1 Will Bare 2B, OF R R
2 Haign Stephens P, OF R R
3 Jaylon Johnson OF R R
4 Gavin Jarrett P, SS R R
6 Sage Owings OF L R
7 Luke Hughes P, C, 2B R R
8 Timothy Hartline UT L L
9 Raedon Sumner R R
10 Webb Wyatt P, 2B R R
11 Brady Groce P, C, 1B, OF R R
12 Sam Forsyth P, 2B, OF R R
13 Rett Rosson P, 3B R R
14 Jamison Esmann OF L L
14 Aidan McGuire
15 Devin Campbell R R
16 Aaron Pledger 1B, DH R R
17 Zander Cook P, 1B, LF R R
18 Caden Wolford 3B R R
19 Billy Settlemoir P, 1B L L
21 Hunter Brown P, 2B R R
22 Lucas Nixon