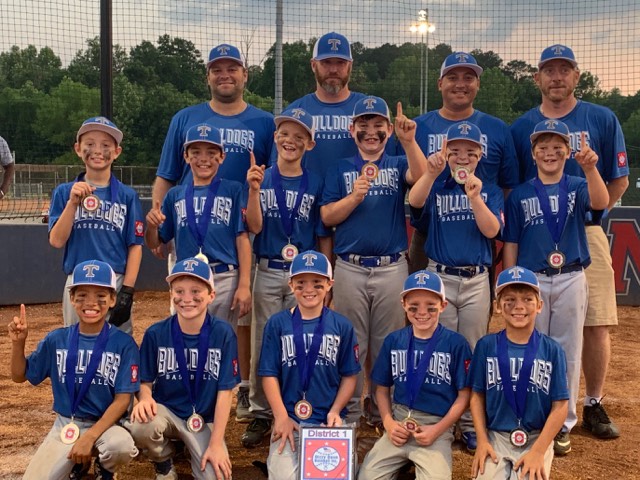 The 9U Trion Bulldogs won the Dizzy Dean District 1 Championship in a 7-1 victory over Ringgold.
The Bulldogs defeated Murray County 16-1, LFO 7-6, and Boynton 6-4 during the tournament.
Team Members include:
Max Sagram #1
Gavin Gillium #11
Tripp Dobson #10
Landon Marshall #5
Kaine Baker #99
Wylan Ledford #77
Noah Thomas #42
TK Smith #4
Brantley Anderson #2
Lane Broome #7
Asher Garrett #29
The team is coached by Kelo Sagram, Kevin Marshall, Casey Dobson, and Brandon Broome.
Next up for the Bulldogs will be the State Tournament in Canton on June 19th.