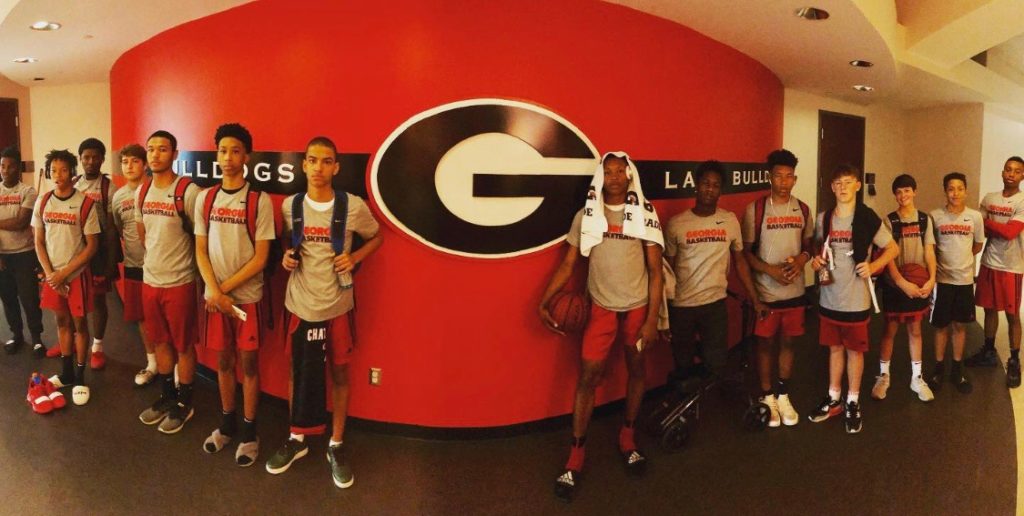 The University of Georgia hosted its annual men's basketball team camp this past weekend.
The CHS Boys' Basketball Team was one of the 70 teams to attend the University of Georgia Men's Basketball Team Camp.
Chattooga Basketball had a great showing finishing the weekend out 4-2.
"Some of the most important goals that we have for our team during the summer are achieved off the court. It's very important to us that we build a culture within our program that is revolved around each guy caring about his teammates. That has to be the core of everything we're about. I believe that we took a huge step forward in this area at UGA's Basketball Team Camp this weekend. No matter the setting, from hanging out at the hotel to grabbing a bite to eat at Chili's to playing basketball games, we had a great time together from the time we departed CHS to the time we got back home," head coach Jared Groce said.
Indians attending the camp included:
0 – Lamarr Riley
2 – Bowden Heathcock
3 – Damien Smith
4 – Jamarious Mosteller
10 – Brody Mobbs
11 – Jatorrian Williams
12 – Jaterrion Williams
15 – Quenton Perry
22 – Jaylon Johnson
23 – Malachi Jackson
24 – Shaun Lester
33 – Zander Cook
35 – Landen Self
Timyus Lawrence and Trey Smith also made the trip but were both unable to play due to injuries.
"As for the games themselves, we're very encouraged by the results. While it's June and of course we have a lot to work on, our guys played hard and unselfishly. The team didn't care who was doing the scoring; they just made the right plays consistently. As a result, we had several different players lead us in scoring over the course of 6 games. We're excited to continue to work with this group of young men, and with their attitudes and overall work ethic, we expect to see a lot of improvement between now and November," Coach Groce said.
Bowden Heathcock and Damien Smith were the only two freshmen that attended the camp. Chattooga had several sophomores – Brody Mobbs, Shaun Lester, Lamarr Riley, Jaylon Johnson, and Zander Cook – that also went.
"All the young guys played really well and didn't look intimidated at all by the level of competition. We are very excited about their futures with our program," Coach Groce said.