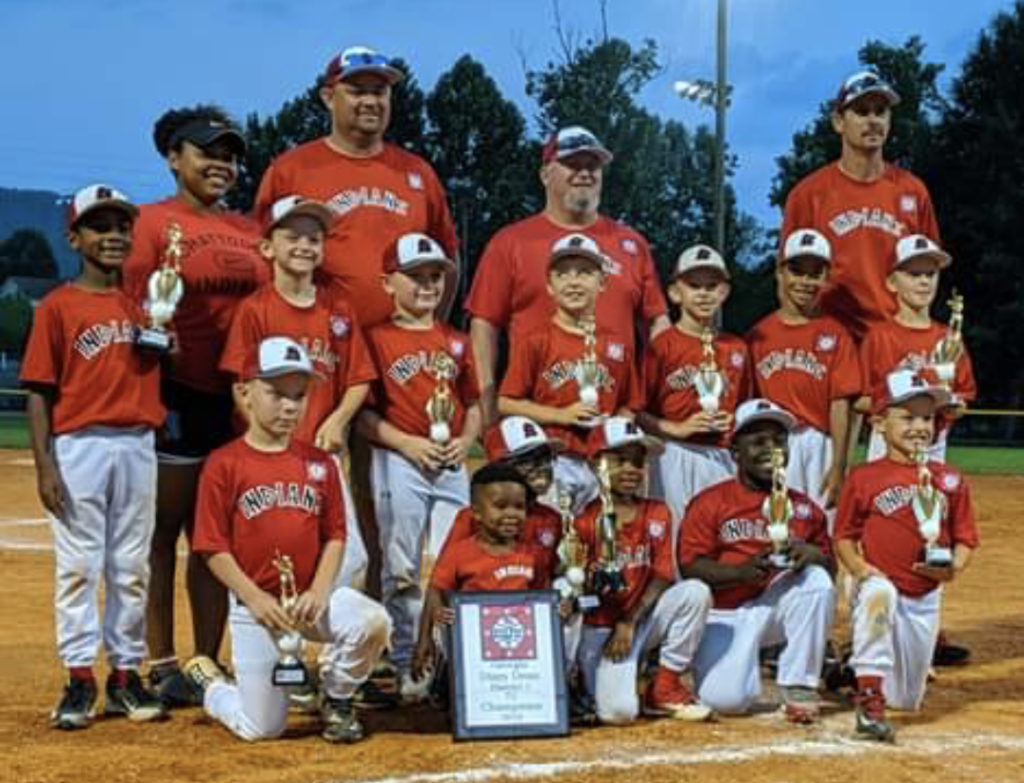 The Summerville 7U Indians won the Dizzy Dean District 1 Championship in a 23-15 victory over Dade County.
The Indians defeated Trion 21-13, Boynton 12-10, and Dade County 17-9 during the tournament outscoring their opponents a total of 73-47. The tournament was played in Dade County.
Recreation Director Bo Chamlee said this was the first Summerville 7U team to win the Dizzy Dean tournament.
Team Members include:
01 Butler Crowe
4 Buddy Fields
5 Zaine Griggs
6 Coleson Chamlee
7 Cruz Allen
9 Ben Howard
11 James Moore
17 Aiden Lee
23 Treyvon Groce
25 Mai'jhor Blair
31 Blayne Womack
32 Sam Black
The team is coached by Tad Allen, Casey Howard, Michael Kirk, and Jasma Black.
Next up for the Indians will be the State Tournament in Carroll County on June 21st.