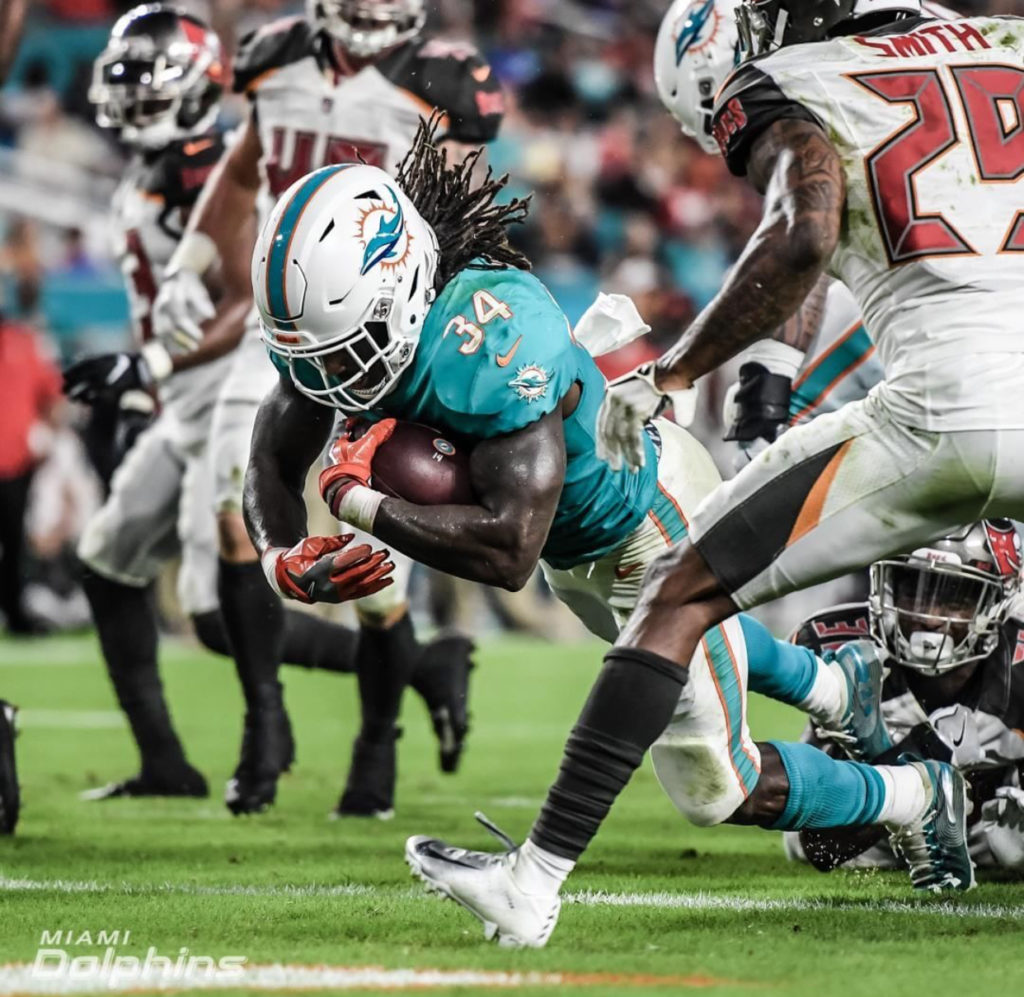 Chattooga Football fans didn't have to wait until Friday night to get their pigskin fix. The Miami Dolphins spent Thursday night opening up their own preseason action and that meant former Indians tailback, Senorise Perry, was back in action.

Perry got in on some crucial 1st half game time and didn't disappoint his coaches, teammates or fans. Perry picked up 35 yards on the ground with just four carries, scoring the Dolphins' lone rushing TD of the game on a 7-yard run, just before the end of the 2nd quarter. Perry was the team's leading rusher at half time and finished up the game as the #2 rusher, including a 15-yard scamper for his longest run of the night.
Perry's 8.8 yards per carry was the highest for Miami and he added another 10 yards receiving on just two catches.
.@SenoriseP gets into the end zone!!

📺 » @CBSMiami#TBvsMIA #FinsUp pic.twitter.com/90sHr1EgZa

— Miami Dolphins (@MiamiDolphins) August 10, 2018
Perry has been a crucial special teams player for the Dolphins and had two solo tackles against the Tampa Bay Buccaneers, the Bucs took home the 26-24 win.
Perry is spending yet another pre-season in a quiet battle with a deep backfield to impress his coaches and ensure a coveted spot on the Dolphin's 53-man roster.
Next up for Perry and the Dolphins will be on August 17 against the Panthers at 7:30 p.m.