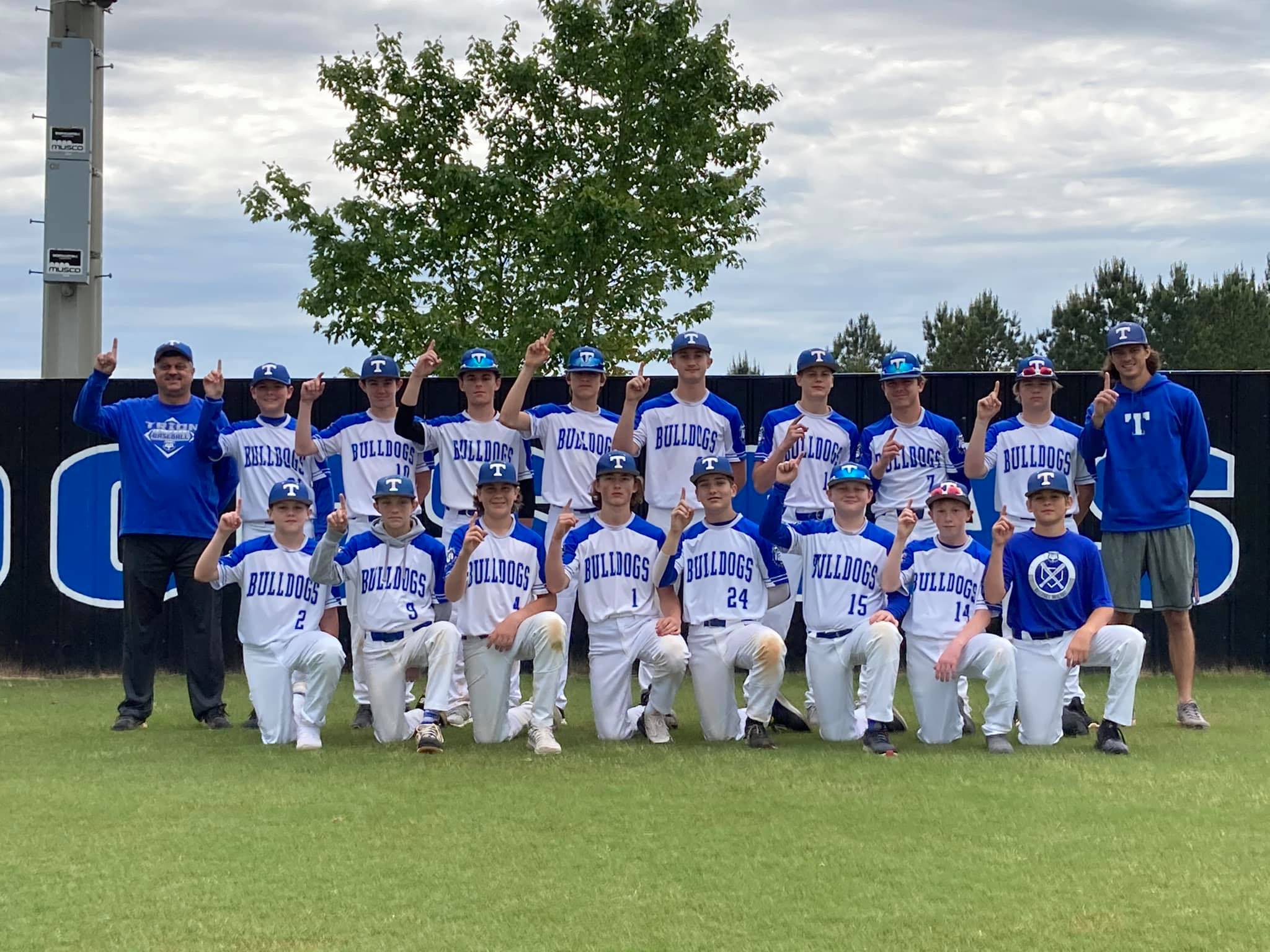 Trion City Schools Superintendent Dr. Phil Williams said the issue between the Trion Middle School baseball team and the Ringgold Middle School baseball team has been resolved.

"Trion Middle School has been named co-champions for the middle school baseball league. Trion Middle School accepts this outcome and decision by the league and look forward to celebrating the championship with our players, coaches, parents, and our school," Williams told AllOnGeorgia.
Trion Baseball finished the season with a 12-2 record.
Saddle Ridge 7-0
LFO 4-3
Ringgold 2-6
Chatt Valley 11-1
GL 10-5
Dade 9-0
Rossiville 28-0
Lafayette 11-3
Playoffs:
1st round bye
Heritage 13-3
Heritage 7-2
Ringgold 9-12
Ringgold 8-1
Roster

Name
Number
Grade
Ely Cooper
#14
8th
Jake Dawson
#12
8th
Conley Harris
#11
8th
Jacob James
#4
8th
Brock Payton
#33
8th
Ben Shepherd
#21
8th
Kade Smith
#7
8th
Logan Stokes
#32
8th
Dillard Stricklin
#24
8th
Ethan Willingham
#3
8th
Will Groce
#10
7th
Lincoln Hefner
#15
7th
Christian Henderson
#1
7th
Tucker Hullender
#5
7th
Brody James
#2
7th
Clayton Loughridge
#30
7th
Gavin Stivers
#9
7th
Linc Allen
#13
6th
Dawson Crane
#22
6th
Tripp Dobson
#28
6th
Gavin Gillum
#20
6th
Ashton Mason
#25
6th
Silas Mills
#8
6th
Hudson Thomas
#23
6th
Noah Thomas
#6
6th