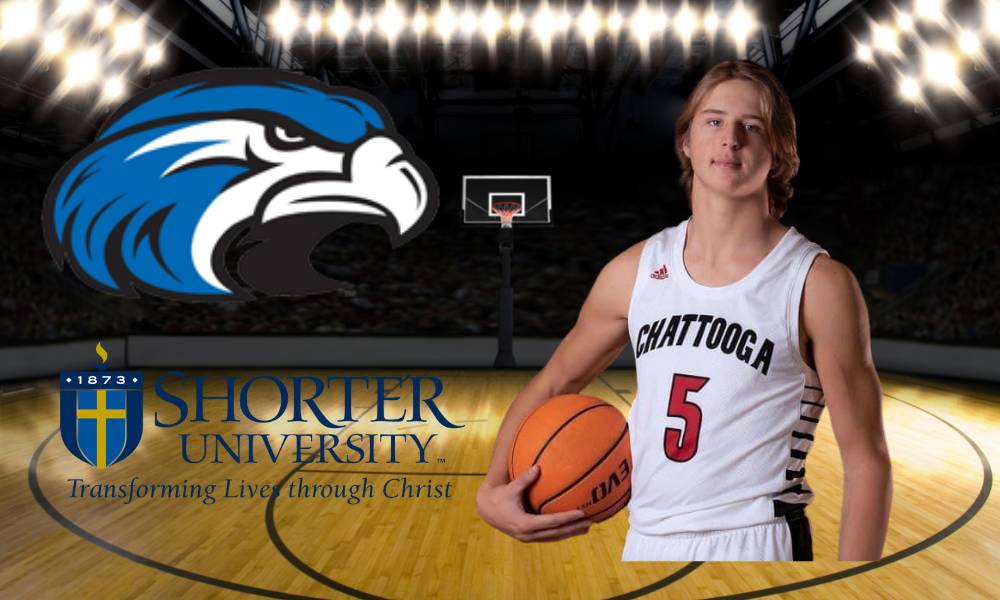 Fresh off of his second place finish at the GHSA State Meet in high jump, Chattooga's Cash Allen will sign a basketball scholarship with Shorter University.
Allen has been a four sport athlete at Chattooga: football, baseball, track and basketball. He made the decision to play basketball in college and is excited about the chance to meet up again with two former Indians who are on Shorter's team.
Chattooga High School will hold a signing ceremony for Cash and his family at 2 pm today in the CHS cafeteria.
"I'm blessed to get to go play basketball at a very talented school and also I will be on the court with two other Chattooga Indians," Allen told AllOnGeorgia.  Chattooga alumni Jay Shropshire and Jatorrian "Big" Williams are part of the Hawks Basketball team.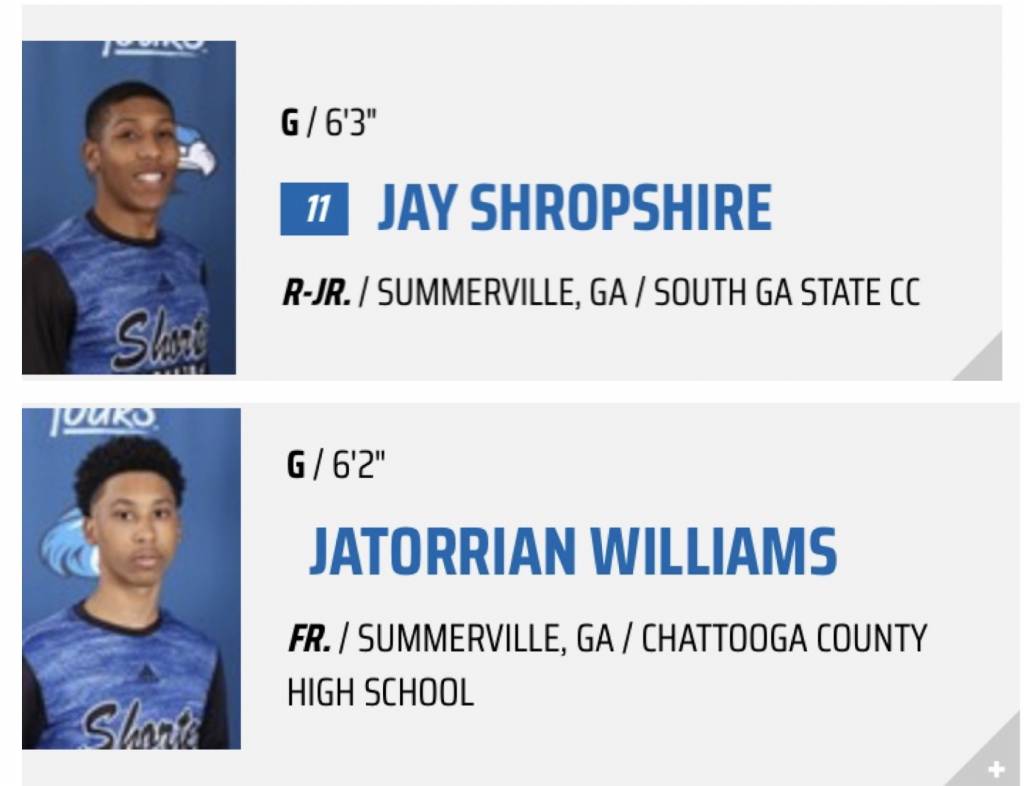 Chattooga Basketball Coach Groce said, "We absolutely love Cash. He's been a real joy to coach. Any time he walks into the gym, he seems to lift everybody's spirits with his personality. Cash is a young man that could've played 3-4 different sports at the next level, but I'm excited that he's chosen basketball."
Allen said the choice to go for a basketball scholarship was simple, "I have always loved basketball more than anything, the sport has had a special place in my heart."
"This is a tough year for high school seniors to find opportunities to play at the college level with so many college athletes choosing to return to play next season given their extra year of eligibility due to Covid. As Cash will be just 17 years old at his high school graduation, college coaches see a lot of potential in Cash with his combination of size and athleticism. We're thrilled to have found a great program for Cash to further his education and continue his basketball career. We know he's got the potential to do big things for Shorter basketball, and we know he's going to be successful in life no matter where his journey takes him from here. We're sure going to miss him, but we're really proud and excited for him," Groce said.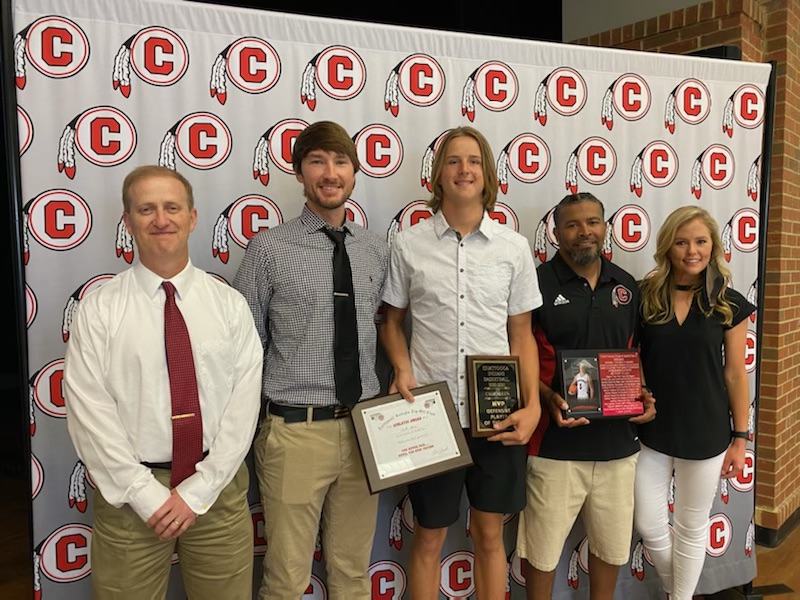 The massive senior season Allen had made finding a scholarship an easier task.
Allen was named Chattooga's MVP Defensive Player of the Year, and was also selected as the Northwest Georgia Tip-Off Club Player of the Year for the 2020-2021 season.
Cash Allen #5
7-AA First Team All-Region
GHSA Slam Dunk Competition 2nd Place
Sandy Spiel's All-State Team Honorable Mention
Rome Christmas Tournament All-Tournament Team
NWGA Tip-Off Player of the Year
School Record for dunks in a season (28)
School Record for Blocks in a game (5)
School Record for Blocks in a season (49)
School Record for Blocks in a Career (87)
Leading Rebounder (9.4 RPG)
2nd leading scorer (280 points, 12.4 PPG)
Most minutes played, (620 minutes, 30/game)
The 2020-2021 Chattooga Indians Basketball team finished the season 17-4, 12-0 in Region 7-AA, and advanced to the GHSA playoffs. The team won their first Rome Christmas Tournament in decades.
Cash Allen's 11th & 12th Grade Stats:
Points – 540 (10.4/game)
Rebounds – 403 (7.8/game)
Blocks – 80 (1.5/game)
Steals – 80 (1.5/game)
Allen said Coach Groce had a significant impact on him over the last four seasons. "It doesn't matter when I call him, he is going to answer and let me in the gym or come pick me up, no matter the situation."
Coach Groce will watch his seventh player sign to continue their education and basketball careers at the next level, and come next season half of the Shorter five will be Chattooga Indians.
Chattooga Basketball Signings by Class:
2021 –Cash Allen (NCAA D2 – Shorter University)
2020
Jatorrian Williams (NCAA D2 – Shorter University)
2019
Clayton Johnson (NCAA D2 – Shorter University)
2018
Bruce Horner (NAIA – Reinhardt University)
2017
Isaiah Foster (NCAA D2 – Emmanuel College)
Jay Shropshire (NJCAA – South Georgia State for 2 years, now at NCAA D2 – Shorter University)
2016
Taeler Teems (NCCAA – Hiwassee College)